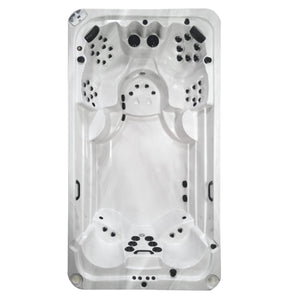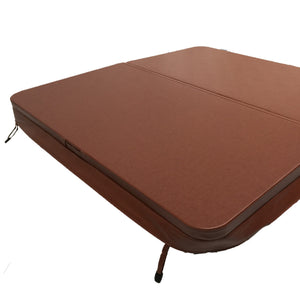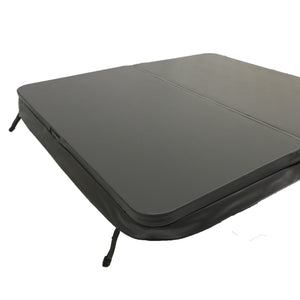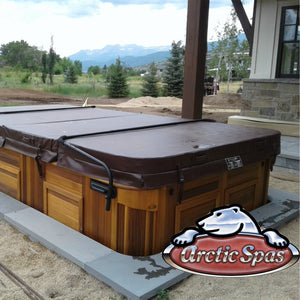 Arctic Spas® Ocean Swim Spa Cover
Features we love
The perfect fit for your Arctic Spas Ocean swim spa
Protects from sun, wind and rain
Keeps out dirt and keeps in heat
Reduces energy bills
Made from durable materials, your cover and tub will last for longer
All about me
Replacement Arctic Ocean Swim Spa cover available in a colour choice of either Grey or Brown complete with a set of new cover clips.
Need to know
Please be aware this cover is sold separately in 'two halves'. The 'Flap Side' and 'Non Flap Side' which stipulates the cover which has the overlapping flap and the alternative which has no central connecting flap.
Measures 436m x 236cm (total combined size).
FAQs
Should I cover my Arctic Spa in winter?
A swim spa cover will keep your Arctic Spa protected from winter weather, including fallen leaves, branches and insects! Swim spa lids also keep the water temperature up, saving you money in reheating. Make sure you keep snow and ice from collecting on the top of your cover by gently removing it. Get more advice about getting your hot tub ready for winter in our guide.
How long do Arctic Spa covers last?
Arctic Spas covers are built to last. A quality Arctic Spa swim spa cover will last up to 5 years will proper care, so you won't need to replace it as often as cheap lid. Get more advice about when to replace your hot tub cover in our guide.
How do you clean Arctic Spas swim spa covers?
Give your Arctic Spa a thorough cleaning every month following these steps:
Remove the cover from the spa and gently lean it against a wall or fence.
With a garden hose, spray the cover to loosen and rinse away dirt or debris.
Using a large sponge and/or a soft bristle brush, and using a very mild soap solution or baking soda, scrub the vinyl top in a circular motion. Do not let the vinyl dry with a soap film on it before it can be rinsed clean.
Scrub the cover's perimeter and side flaps. Rinse clean with water.
Rinse off the underside of the cover with water only (use no soap), and wipe it clean with a dry rag.
To condition the cover after cleaning, apply a thin film to the vinyl surface and buff.