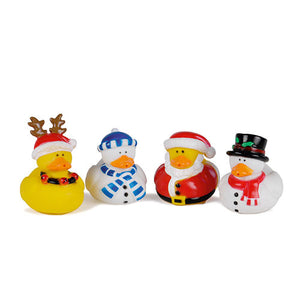 Christmas Rubber Duck for Hot Tubs
All about me
The perfect way to create some festivity in your hot tub. When the weather outside is frightful, these ducks are just delightful!
Our assortment of Christmas hot tub ducks include; a snowman, reindeer, ice skater, and Santa duck (all sold separately) dressed up in their holiday caps and scarves. These ducks make amazing Christmas decorations or alternative small stocking fillers. See if you can collect the set to have a quacking good time…
Our seasonal rubber ducks are limited which means once they're gone, they're gone!