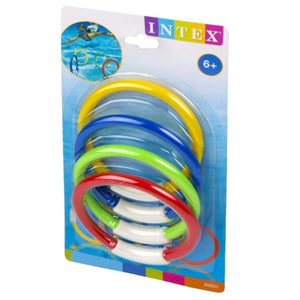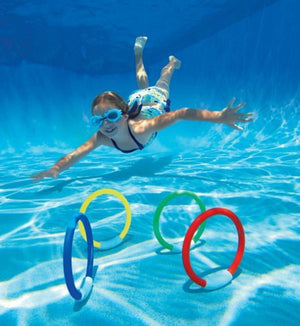 Intex Underwater Fun Dive Rings for Swimming Pools
Features we love
Set of 4 dive rings for swimming pools
Builds confidence underwater
Keeps kids entertained while you soak
Comes in four fun colours 
Safe and soft design 
All about me 
Give your kids the gift of aqua adventure with the Intex Underwater Fun Dive Rings! These rings are great for encouraging water fun and building confidence in the water, in the safety of your swimming pool. 

Perfect for when they have friends over or need to be kept occupied while you soak!
Need to know
Ages: 6+
Please bear in mind that some games and toys include diving under the water which may not be suitable in a hot tub. Please attend children at all times when playing with water toys. Do not leave children unattended. Ages of toy usages are recommendations.
If you need more advice on keeping safe in your spa, read our hot tub safety guide.