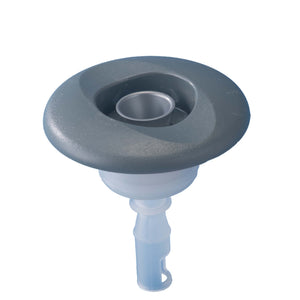 Jacuzzi® DX Directional Hot Tub Jet - 6540-830
The Jacuzzi® Hot Tub DX Directional Jet is used in Jacuzzi J300 hot tubs from August 2003 to January 2004 and was replaced in February 2004 by the Mini PowerPro FX Jet (Part No. 6540-555).
This Jet measures 8.5cm across the jet face.
Part No. 6540-830