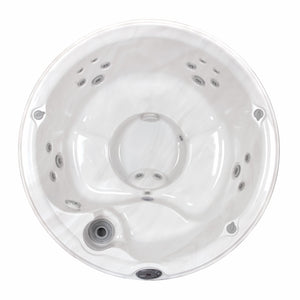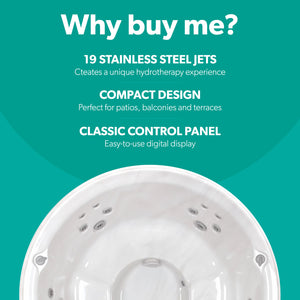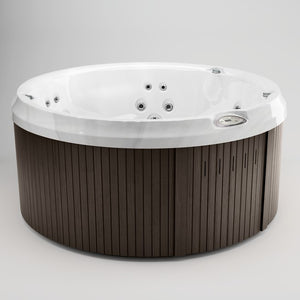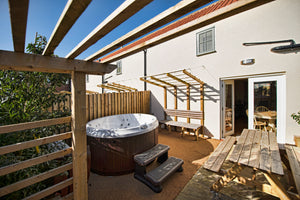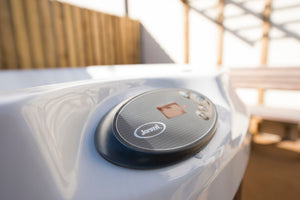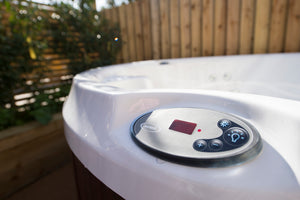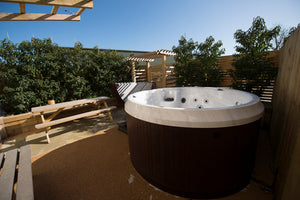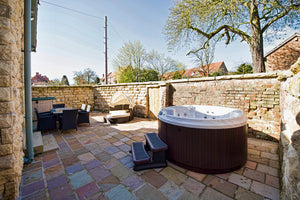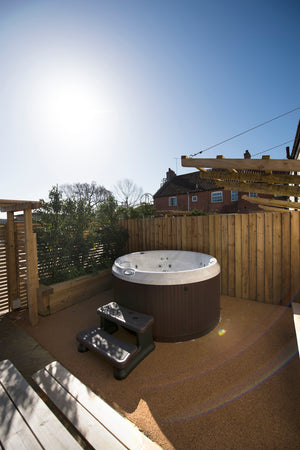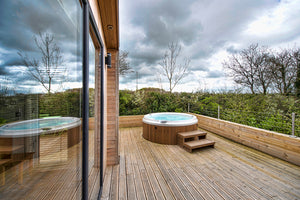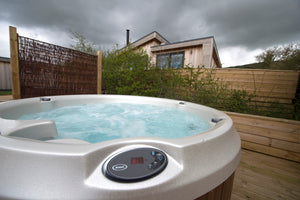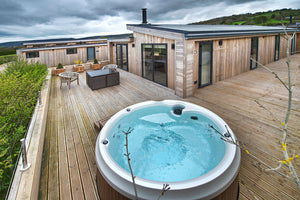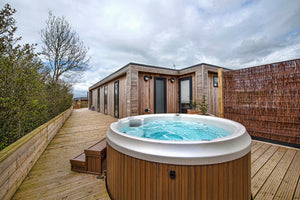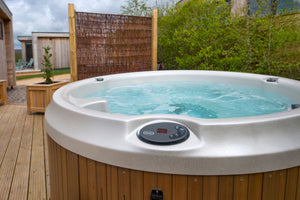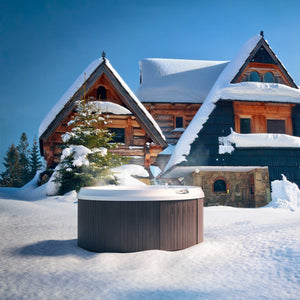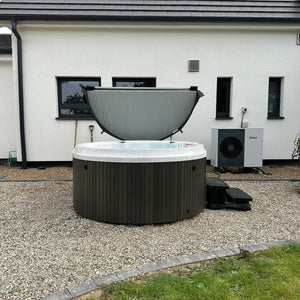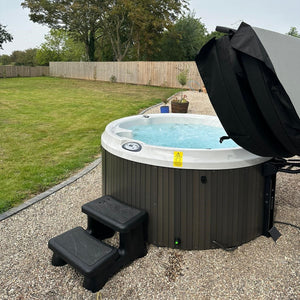 Jacuzzi® J210™ - 4 Person Hot Tub
Regular price
£4,999.00
Sale price
£5,799.00
Key Features
Compact circular 4-seater hot tub
19 powerful hydromassage and foot massage jets
With multi-coloured LED mood lighting
Easy-to-use single button control panel
ClearRay® UV water purification & 2-stage filtration
Tech Spec
Seats 4 people
213cm x 213cm x 91cm
19 Stainless steel jets
23⁰C - 40⁰C
1 Jet pump system
16 Amp power supply
Multi-coloured lighting
ClearRay® water purification system
Classic 2-stage filtration system
1 x 50sq ft Filter
Water capacity: 908L
Weight (full/empty): 8799kg/1162kg
Classic control panel
Overview
This compact, round, space-saving hot tub would be ideally placed in smaller spaces like patios, balconies, or terraces. It's perfect for a party of four family members and friends to enjoy. It's easy to move, too, so you can find the right place to create your own oasis for socialising and relaxing.
Classic hydrotherapy experience
19 jets have been distributed between each seat to give you an exceptional massage wherever you sit. There's even a rotational and whirlpool jet to add to your hydro massage experience. A specially designed dome in the base offers the ultimate reflexology experience, which is great if you've been on your feet all day. You can focus on key areas to suit your needs, making you feel good long after you leave the water.
Compact design
Eye-catching, inviting, and beautifully designed thanks to its sleek circular shape, this hot tub takes up little outdoor space. Multi-coloured LED lighting placed beneath the water level illuminates your bathing space to highlight a swirl of streaming water and allows you to set the mood, whatever the occasion. You can enjoy it for longer, too, thanks to the ClearRay® water purification system, which ensures crystal-clear water and reduces the need for sanitisers by up to 50%, keeping it looking good.
Classic controls and technology
The single-button control panel, with pre-set programs, makes this hot tub easy to control and gives you hassle-free maintenance. From the jets, pumps, and filtration requirements to temperature and lighting ambience. Plus, the pre-programmed 2-stage filtration, including a top-loading filter system, makes this one of the most practical and simple hot tubs– it's a great introduction hot tub.
Finish
Shell
Cabinet
Video
How do I order?
Click 'buy now' above or complete a finance form if required 
We'll call you back to arrange a site survey, which are usually by phone or video call
We'll organise a delivery and installation date
On your delivery date, we'll install your spa and get it ready to use, which usually takes around two hours
Or, if you visit one of our showrooms, we'll organise everything there and then.