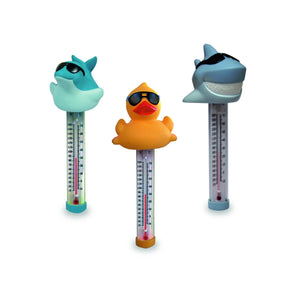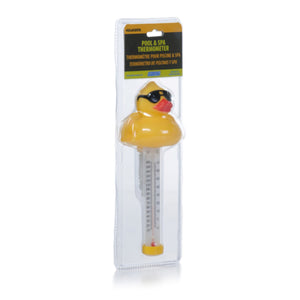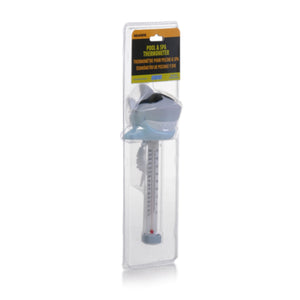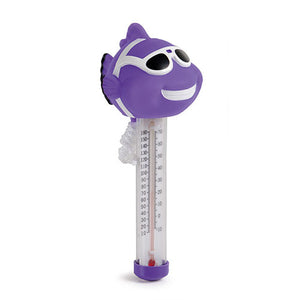 Novelty Spa Thermometer for Hot Tubs/Pools
Features we love
Displays Fahrenheit and Celsius temperatures
Large easy to read numbers
Safe and shatter resistant
Non-toxic liquid inside
Tether to prevent it from floating into the skimmer basket
Choose from a duck, shark or dolphin design
All about me
Floating thermometer for use in hot tubs, pools and baths. This spa thermometer is available as a duck, shark or dolphin - checking your hot tub's thermometer doesn't have to be boring!
These fun pool thermometers float above the water, while the thermometer stays underwater, for accurate readings in both Fahrenheit and Celsius temperatures.
Our durable and easy-to-read hot tub thermometer is made from high-quality, shatter-resistant materials and contains a non-toxic liquid inside. For easy installation and a secure fit, we built a durable and long-lasting tether, to prevent it from floating into the skimmer basket or other pool-cleaning equipment.