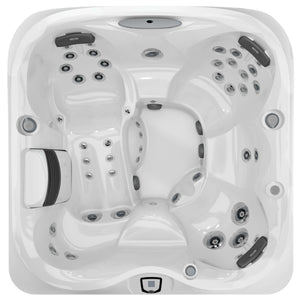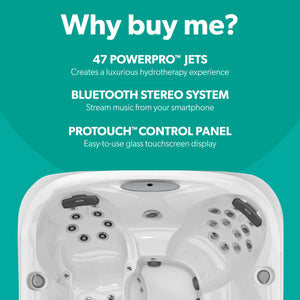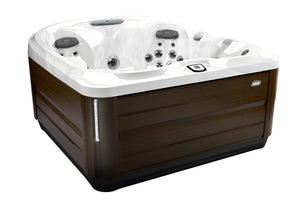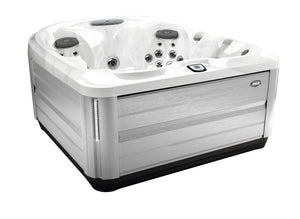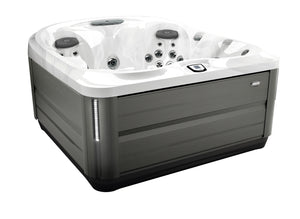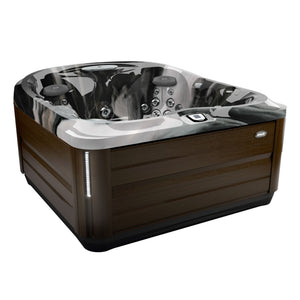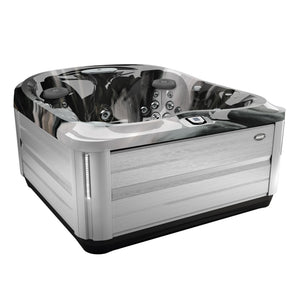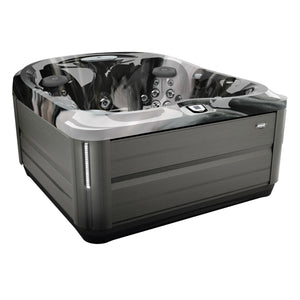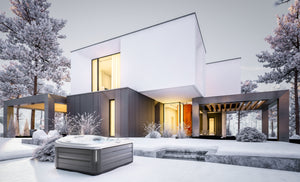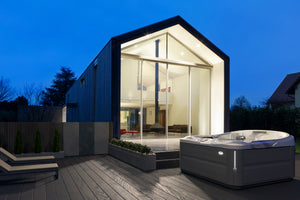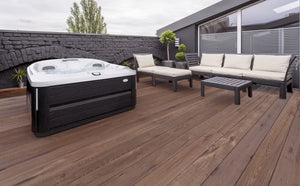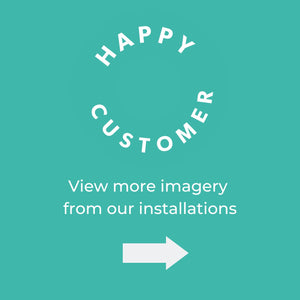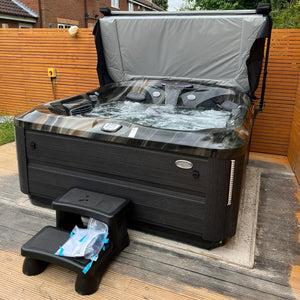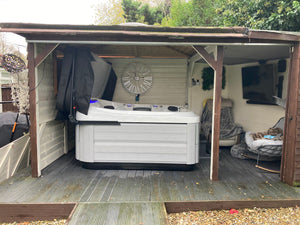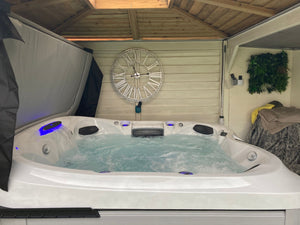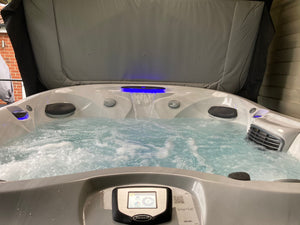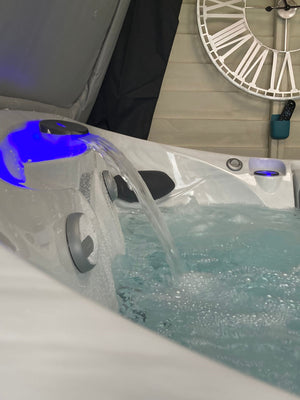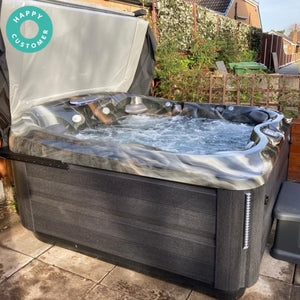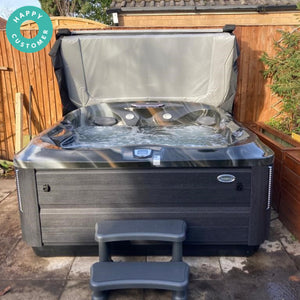 Jacuzzi® J435IP™ - 6 Person Hot Tub with 1 Lounger
Regular price
£13,249.00
Sale price
£15,999.00
Features we love
6-person hot tub with one full-body lounger
47 powerful massage jets and a high back for comfort
Illuminated waterfall and interior and exterior lights
4-stage filtration and ClearRay® water purification
Bluetooth® premium speakers and ProTouch™ controls
Tech spec
Seats 6 people with 1 lounger
High back
3 adjustable pillows
213.5cm x 213.5cm x 95cm (110.5cm back)
47 PowerPro™ jets
Illuminated waterfall
3 pumps
23⁰C - 40⁰C
32 Amp power supply
Internal and external LED lighting
Bluetooth® stereo system
Premium speakers & amplified sub-woofer
Cup holders on dual-purpose diverter knobs
ClearRay™ water purification system
ProClarity® 4-stage filtration system
1 x ProClarity® 40 sq. ft. filter, 1 x ProClarity® depth load filter, 1 x ProCatch® bag with ProClarity® 60 sq. ft. filter
Capacity: 1363 litres
Weight (full/empty): 2037/373 kg
ProFinish® cabinetry
SmartSeal™ insulation
ProTouch™ control panel
SmartTub™ system
All about me
The J435IP™ is part of Jacuzzi's designer range, distinguished by superior quality, unbeatable performance and renowned hydromassage. It offers seating for six adults, with various seat heights for a shallow soak or deep immersion.
Luxurious hydromassage experience
47 PowerPro™ jets are ideally placed for everyone to enjoy classic Jacuzzi® hydromassage. Each seat features integrated PowerPro® jets for tailored treatment and a luxurious full-body hydromassage. Enjoy an invigorating upper back massage with a soothing sheet of water over your shoulders in the jetted waterfall seat or relax in the cool-down seat that's unique to this model.
Beautiful design
ProFinish™ cabinetry features corner lighting inspired by architecture, adding to the modern design. You can adjust the internal lights to suit your mood and add to the ambience. Dual-purpose diverter knobs are designed to also function as cup holders; they change colour and highlight a stream of swirling water for dramatic effect. The high-back design adds privacy and engulfs you in warmth, even when the outside air is chilly.
Advanced & energy saving technology
The J435IP™ boasts a ProTouch™ control panel with a simple-to-use glass touchscreen. The SmartTub™ system enables you to monitor and control your spa from your phone. Get the tunes going with the BlueWave® stereo system with premium speakers and an amplified sub-woofer. The ClearRay® system harnesses the cleaning power of active oxygen to ensure crystal-clear water, reducing the need for chlorine or bromine by up to 50%, and SmartSeal®2 insulation retains the spa's heat to reduce energy costs significantly.
Finish
Shell
Cabinet
Modern Hardwood
Brushed Grey
Smoked Ebony
Videos
How do I order?
Click 'buy now' above or complete a finance form if required 
We'll call you back to arrange a site survey, which are usually by phone or video call
We'll organise a delivery and installation date
On your delivery date, we'll install your spa and get it ready to use, which usually takes around two hours
Or, if you visit one of our showrooms, we'll organise everything there and then.