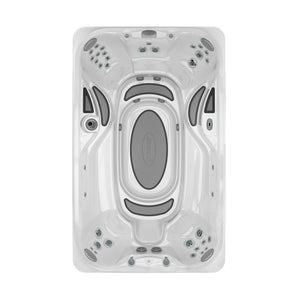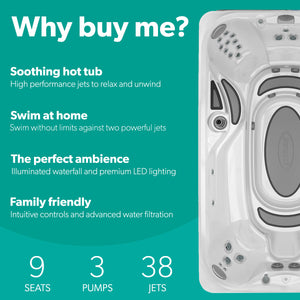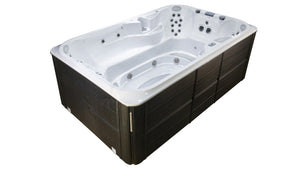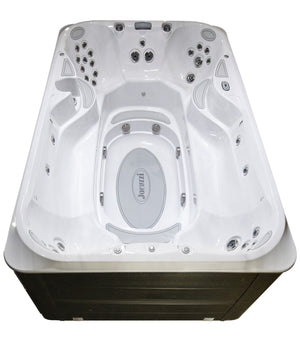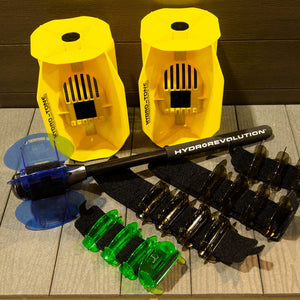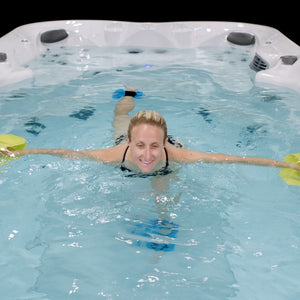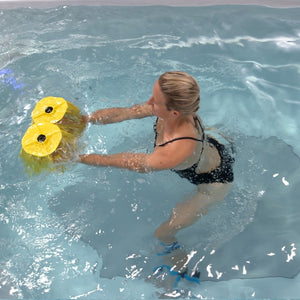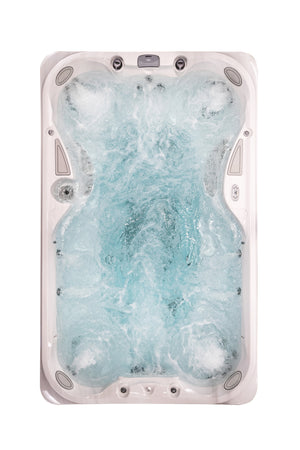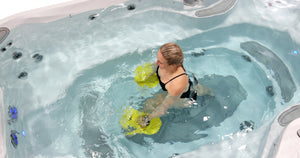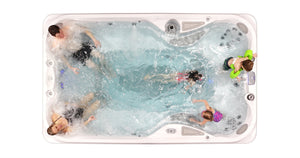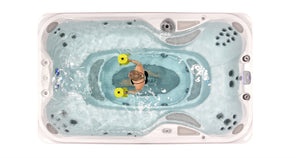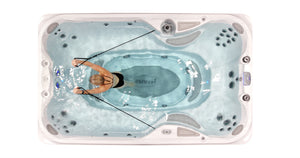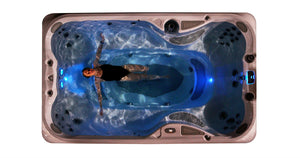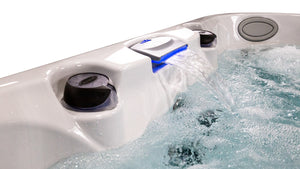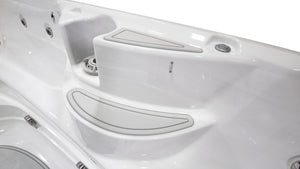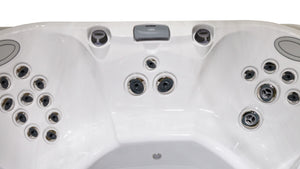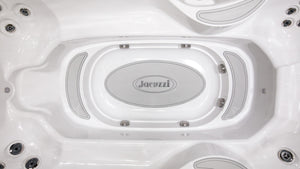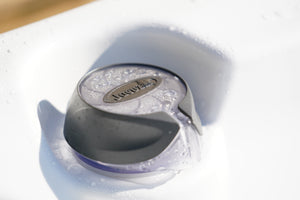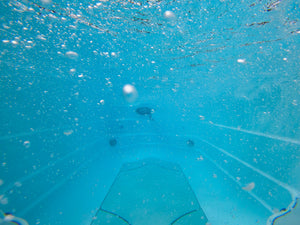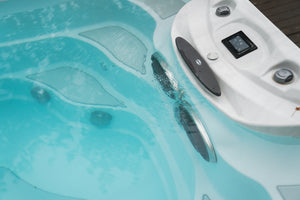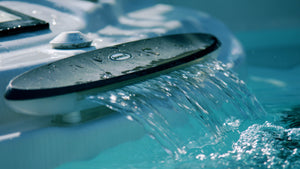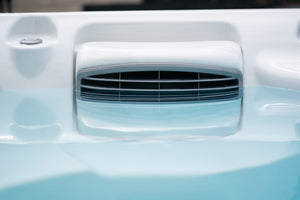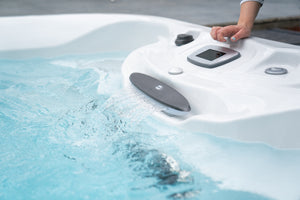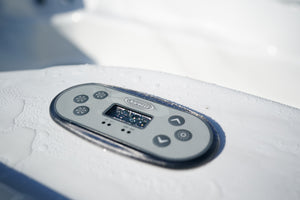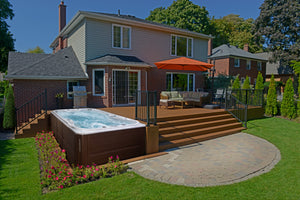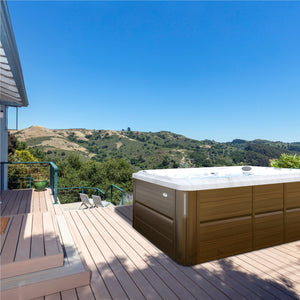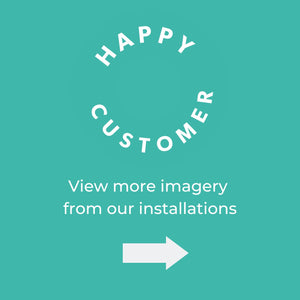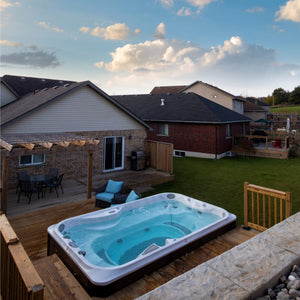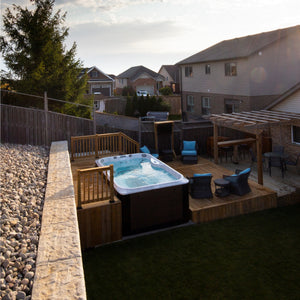 Jacuzzi® PowerPlay™ J-13™ - 13ft Swim Spa
Features we love
WhatSwimSpa Best Buy 2023
9-seater family and beginner-friendly swim spa
Aquatic gym, exercise pool and hot tub in one
5 hydromassage seats to relieve any aches and pains
Illuminated waterfall and premium LED lighting
ClearRay™ and 2-stage filtration with simple Balboa control panel
Tech spec
Seats 9 people: 5 hydromassage and 4 bench seats
13ft swim spa
381cm x 236cm x 135cm
PowerPlay™ CX Swim Jets
27⁰C - 40⁰C
3 x 3HP pumps
40 Amp power supply
Adjustable headrests
Illuminated waterfall
Premium LED lighting
Soft Stride non-slip mat
Quick drain system 
Status indicator light shows when the spa needs attention
2-stage filtration system
ClearRay Active Oxygen™ clean water system)
Durable and UV-resistant ProFinish cabinetry
SmartSeal™ insulation to boost eco-efficiency
PowerTone™ Fitness Kit2 with: 2 x PowerTone™ bells, 1 x swing trainer, 4 x resistant fins in a Jacuzzi® bag
SmartTub™ system compatible
User-friendly Balboa TP600 control panel 
Capacity: 5,093 litres
Weight full: 6,073 kg
Weight empty: 981 kg
All about me
Perfect for fitness, fun and family time, the J-13™ PowerPlay™ swim spa is guaranteed to keep your family active. It's the most compact Jacuzzi® swim spa at 13ft, making it ideal for smaller gardens. The perfect combination of a small swimming pool and hot tub in one, it can be relocated should you ever move house. Durable synthetic wood cabinetry looks stunning in any garden.
Fitness at home
Two PowerPlay™ CX swim jets deliver the perfect current for an entry-level swim. Two 3HP 2-speed pumps and a 3HP single-speed pump produce a consistent water velocity for quality exercise, fun and hydrotherapy. Return suctions at the opposite end eliminate turbulence for a smoother swim. The fitness kit creates varying-intensity workouts, with PowerTone™ bells, resistant fins and more. The large internal surface with a non-slip base ensures you don't slip when working out, entering, or exiting the swim spa.
Family-friendly design
The J-13™ is compact, value-packed, and perfect for teaching your children to swim in a one-to-one environment from the safety and comfort of your home. With nine seats, it's also a sociable space, perfect for hosting hot tub parties.
Wellness and hydrotherapy
There're nine options to enjoy Jacuzzi® hydrotherapy, with five ergonomically designed seats with adjustable headrests plus four bench seats. Each uses water and heat to soothe your aching body and aid your mental wellbeing. Sit back and relax after a long day or enjoy a comfortable massage after a workout. The water supports your weight and relieves pressure in your joints to help you relax.
Innovative Jacuzzi® technology
The innovative Balboa control panel is simple to use; turn on your swim jets and adjust your hydrotherapy experience at the tap of a button. An at-a-glance status indicator light changes colour when your spa needs attention. The 2-stage filtration and ClearRay™ water purification system ensure crystal clear water, so you can relax knowing Jacuzzi® is a name you can trust.
FAQs
Can you swim properly in a swim spa?
Yes! The powerful jets in a swim spa create a constant current so you can swim on the spot, all in the comfort of your very own resistance pool! Swim spas are also perfect for teaching your kids how to swim in a safe and secure environment, as well as for maintaining stamina if you're an advanced swimmer. 

Is a swim spa as good as a hot tub?
A swim spa combines all the hydrotherapy, wellness and relaxation benefits of a hot tub, with the added luxury of a swimming pool - all at a fraction of the cost of a pool. 
How long do swim spas last?
Swim spas generally last up to 20 years with proper care and maintenance. They also have the added benefit of being portable, so you can take your pool with you if you move house!
Jacuzzis® are high quality swim spas, so you can rest assured you can enjoy hundreds of swims for years to come. 
Finish
Shell
Cabinet
Videos
How do I order?
Click 'buy now' above or complete a finance form if required 
We'll call you back to arrange a site survey, which are usually by phone or video call
We'll organise a delivery and installation date
On your delivery date, we'll install your swim spa and get it ready to use
Or, if you visit one of our showrooms, we'll organise everything there and then.