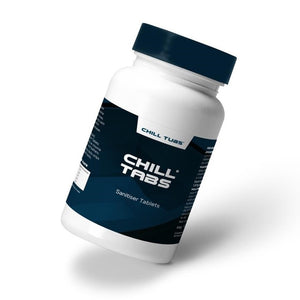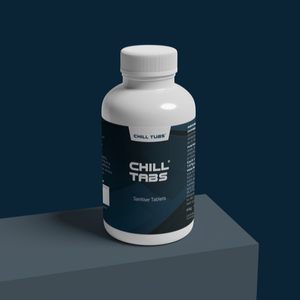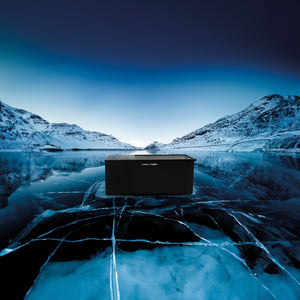 Chill Tabs Ice Bath Cleaning Tablets - 64g
Features we love
64g of sanitiser tablets specially formulated for ice baths
Contains 20 tabs for your tub
Simply dissolve in a jug of water and add to your Chill Tub
Keeps your ice bath in tip top condition all year round
Low maintenance to keep water clean & clear
Quickly kills unwanted bacteria
All about me
Safe and specialist sanitisation
Our Chill Tabs sanitiser is designed to chemically treat your Chill Tubs ice bath, ensuring it's safe for a refreshing soak. As these tablets are specially formulated for cold water therapy, they'll work effectively in low temperatures so your water stays crystal clear. Even in icy water bacteria can still lurk, cold water slows down the growth of germs instead of eliminating them entirely, so it's important to sanitise your ice tub regularly.
Quick and easy tabs for your ice tub
Dissolving a Chill Tabs ice bath cleaning tablet is a breeze. Just use a jug of water to dissolve it before adding it to your ice bath, it'll get to work straight away. Use one tablet twice a week, if you use your ice tub more regularly, you might need to sanitise more often, so keep an eye on chemical levels with water test strips, including before each dip.
Need to know
Pack size: 64g
Tablets: 20
Please note: The use of any hot tub/multi functional tablets is prohibited and will invalidate your warranty, as this may cause problems with the stainless steel structure. We recommend you only use these Chill Tabs sanitiser tablets.
How to use
We recommend dissolving a Chill Tabs sanitiser tablet in a jug of water before adding to your ice bath. Ensure you test the water regularly, including before use and using high-quality water test strips.
Use 1 Chill Tabs sanitiser tablet twice per week, this may need to be repeated more frequently if you use your ice bath often.
FAQs
How often do I replace the water in my Chill Tub?
Replace the water in your Chill Tub every 2 to 3 months, depending on how often you use it, and visible water quality. If you use your ice bath reguarly or don't sanitise it effectively, you'll need to refresh the water more often. Drain and re-fill your ice bath for fresh water.