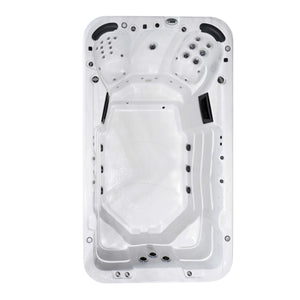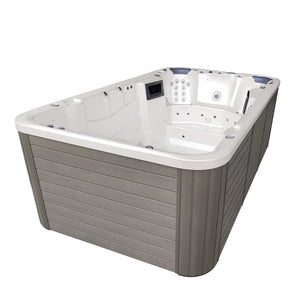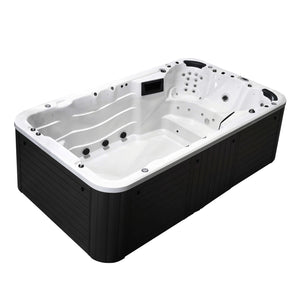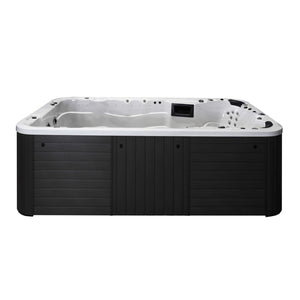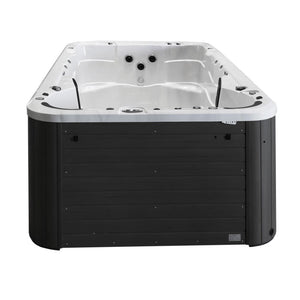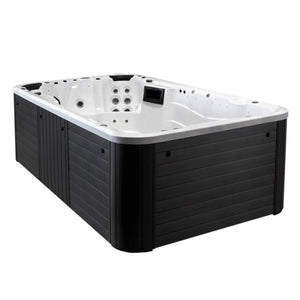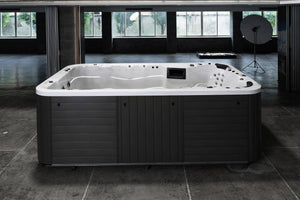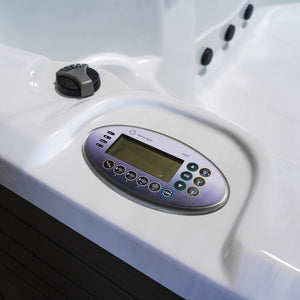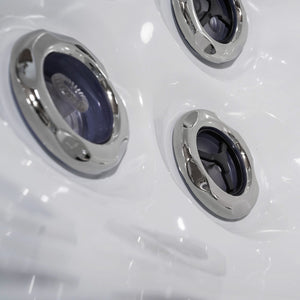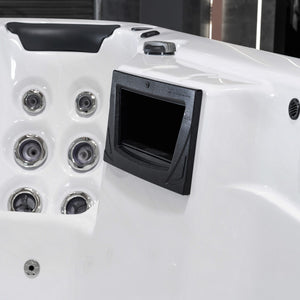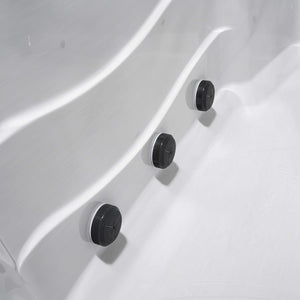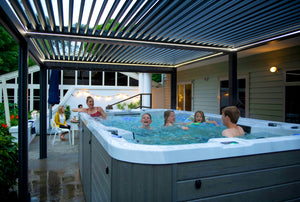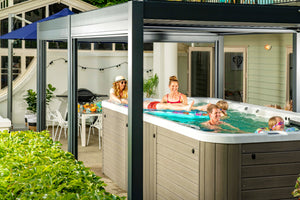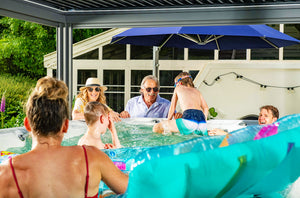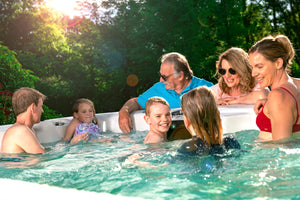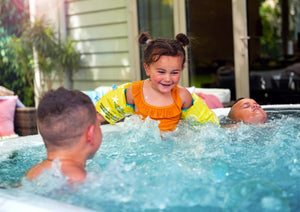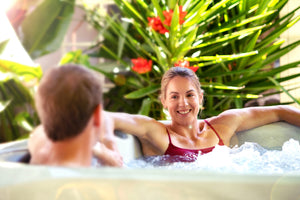 Sun & Soul 4000™ - 13ft Swim Spa
Features we love
Compact 5-seater swim spa with 34 jets
An exercise pool and relaxing hot tub in one
With chromotherapy and multi-coloured LED lighting for wellbeing and ambience
Ozone water purification system for cleaner water
Family-friendly – teach your kids to swim safely
Tech spec
Seats 5 people (2 hydrotherapy and 3 cool down seats)
13ft swim spa
398cm x 231cm x 130cm
34 stainless steel jets (with 3 swim jets)
3 x 2.5 HP (horsepower) SmartFlo™ pumps
1 x SmartFlo™ circulation pump
1 x SmartFlo™ air blower
40 Amp power supply
2.25KW Heater
Chromotherapy and multi-coloured SunGlow™ lighting (in spa and waterline)
Ozone water purification system
SunFlex™ plumbing system
SpaNet™ SV3 premium control system
FourCore™ shell construction
SunFrame™ heavy-duty galvanised steel frame
Perimeter foam insulation
High density locking cover
Water capacity: 5,070L
Weight (full/empty): 6,805kg/1,070kg
All about me
Relax your mind, body and soul whilst keeping fit with this impressive 13 foot swim spa with 34 individual jets, including three 2.5-horsepower pumps. There are five sculpted seating positions, two of which are hydrotherapy focussed, and three cool-down seats for in-between training sessions. It's perfect for family time, with plenty of room for exercise and relaxing. Enjoy the ultimate garden pool experience all year round.
Fitness at home
Customise your swim spa settings, from beginners to aqua fitness fanatics, to suit your water confidence. Experience lap swimming without having to turn around. It's good for rehabilitation too, as the buoyancy of the water eases pressure on your joints whilst the resistance gives you a good workout. Enjoy your own aquatic gym without leaving your doorstep!
Hydrotherapy and wellbeing
Make the most of a therapeutic massage experience thanks to directional and rotating jets placed to target various muscles. The back massage standing positions are perfect for relieving muscle tension after a workout, or hard day in the office. At night, set up the multi-coloured lighting and enhance your mood through colour therapy. 
Family friendly design
The Soul 4000™ swim spa is ideal for all the family, being at 13 feet in length and with a capacity for 5 people. Teach your kids to swim in the privacy and safety of your own garden. Why not ramp up the fun, add some inflatables, and recreate a lazy river! You can also enjoy crystal clear water, thanks to the ozone purification system. You can even relocate your swim spa if you move!
Built to last
With a heavy-duty steel frame construction, a strong moulded ABS base, a no-kink plumbing system, wide mouth filtration and premium insulation, this swim spa has been built to last. Paired with an easy-to-use control pad, adjusting your swim spa features couldn't be more stress-free.
FAQs
Can you swim properly in a swim spa?
Yes! The powerful jets in a swim spa create a constant current so you can swim on the spot, all in the comfort of your very own resistance pool! Swim spas are also perfect for teaching your kids how to swim in a safe and secure environment, as well as for maintaining stamina if you're an advanced swimmer. 

Is a swim spa as good as a hot tub?
A swim spa combines all the hydrotherapy, wellness and relaxation benefits of a hot tub, with the added luxury of a swimming pool - all at a fraction of the cost of a pool. 
How long do swim spas last?
Swim spas generally last up to 20 years with proper care and maintenance. They also have the added benefit of being portable, so you can take your pool with you if you move house! We only sell high quality swim spas, so you can rest assured you can enjoy hundreds of swims for years to come. 
Finish
Shell
Sterling Silver
Cabinet
Grey
How do I order?
Click 'buy now' above or complete a finance form if required 
We'll call you back to arrange a site survey, which are usually by phone or video call
We'll organise a delivery and installation date
On your delivery date, we'll install your swim spa and get it ready to use
Or, if you visit one of our showrooms, we'll organise everything there and then.