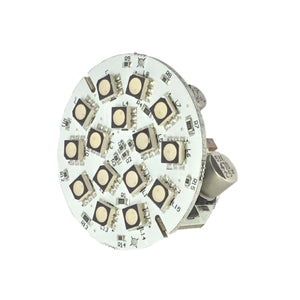 Jacuzzi® Lodge™ LED Light Bulb - 442231421
The Jacuzzi® Hot Tub LED Light bulb for the Jacuzzi Lodge range. This is a multi-coloured light which is fitted in the foot well of the spa.
Please note that the LED light cable is sold separately (Part No. 233001550). 
Part No. 442231421.