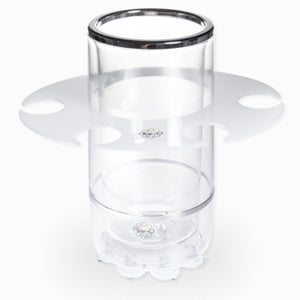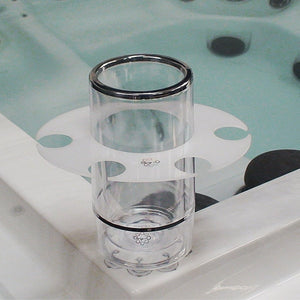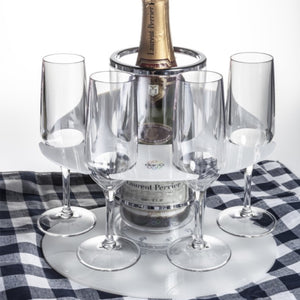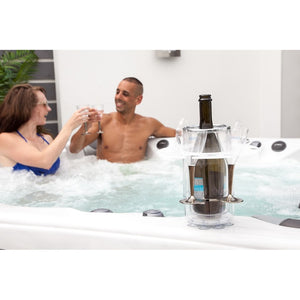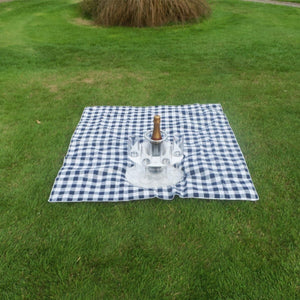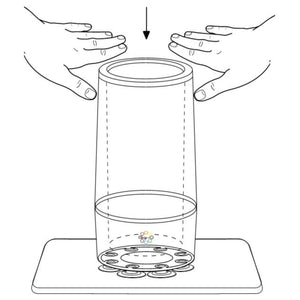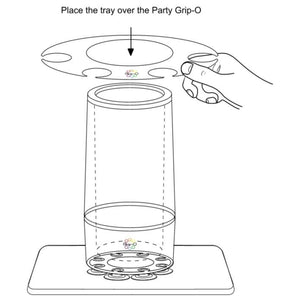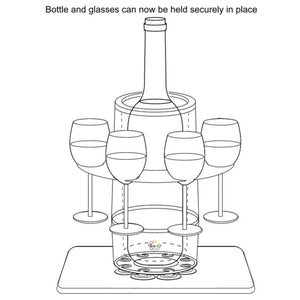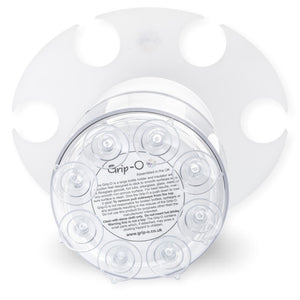 Hot Tub Party Grip 'O' Wine Cooler
Features we love
Keeps your wine bottle and up to 4 wine glasses close to hand
8 suction cups to stick to your spa
Hot tub safe material 
Perfect for hot tub parties, pools and picnics
Drink in style while enjoying your spa 
All about me
Our Hot Tub Grip 'O' Wine cooler is a handy bottle holder and insulator with suction cups on the bottom, to keep your wine and glasses safe on the side of your hot tub. A secure way to drink in style while enjoying your soak!
The 8 suction feet is designed to stick to smooth surfaces such as fiberglass gelcoat, hot tubs, plexiglass, glass, metal or any smooth non-porous surface. When stuck in place the party tray simply drops over the top to give you a safe place to store or rest your glasses.
Planning a hot tub party? Read our guide how to be the hot tub host with the most!
Need to know
Contains: 1x party grip-o cooler and 1x 4 stem glass party tray.
Please note: The glasses are sold separately. Unfortunately, we don't sell our own Champagne! But.... you can purchase champagne flutes here. 
When ordering this product, the glass tray is packed at the bottom of the box under brown wrapping, make sure you keep a look out and don't throw it away!