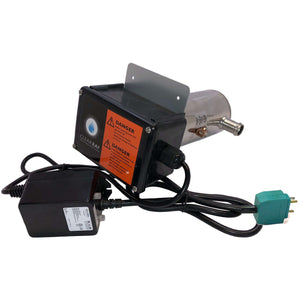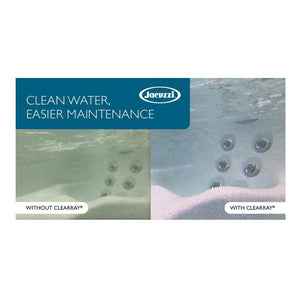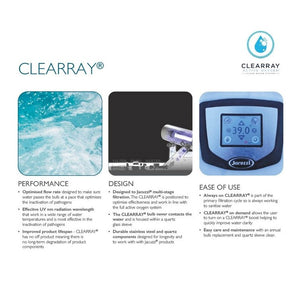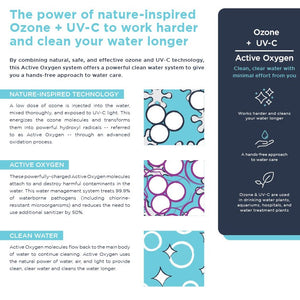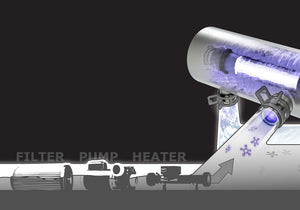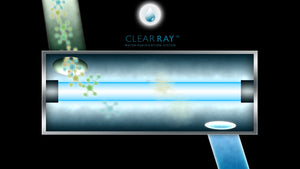 Jacuzzi® ClearRay™ UV Complete Unit for Hot Tubs - 6472-726
All about me 
The Jacuzzi® ClearRay™ Complete unit is the 3rd generation UV unit which is 240v 50/60Hz.
The connector is a DSMT connection and it is suitable for all 2015 and earlier J400™'s, 2015 and earlier J300™'s (240V), 2017 and earlier J200™'s (240V) and 2017 and earlier J100™ and all JLX™ Series Spas.
Please note that the second image showed what the old unit looked like, with plastic ends. This has now been replaced by the part shown in the first image and is a direct replacement.
Part Number. 6472-726
FAQs
What is 

ClearRay™ on Jacuzzi

?
Jacuzzi's ClearRay® Water Purification System uses ultraviolet light to disinfect your hot tub's water, this reduces the amount of sanitiser you need in your spa, for crystal clear water. 

Do I need chlorine with 

ClearRay™

?
ClearRay® reduces the amount of sanitiser you need in your hot tub by up to 50%. It's compatible with both chlorine and bromine sanitisers. 
How long does a 

ClearRay™

bulb last?
Jacuzzi recommend ClearRay™ bulbs are replaced every 12 months.