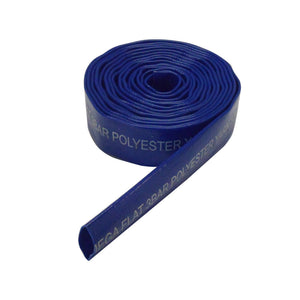 Made to Measure Hose for Submersible Hot Tub Pump
All about me
Don't struggle with clunky, cumbersome hoses any longer! Our hose is specifically designed for use with submersible hot tub pumps and is guaranteed to make your maintenance routine a breeze. Its durable construction ensures a long lifespan, and the flat design allows for easy storage and maneuverability.
But the best part? The hose is cut to order, meaning you can get the exact length you need for your garden. Simply select the number of metres, and we'll take care of the rest.
Need to know
The hose is £3 per meter and cannot be refunded for orders of incorrect length.