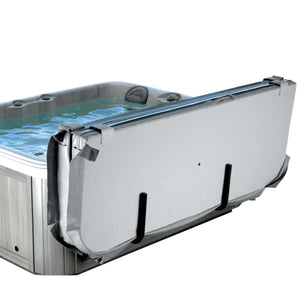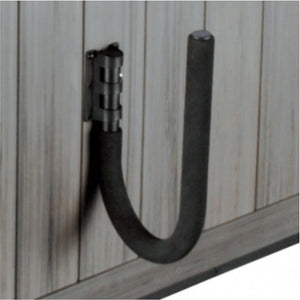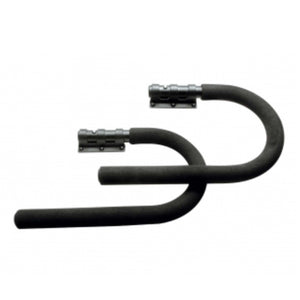 CoverCatch Hot Tub Cover Catch
Features we love
Requires just 10 inches of clearance behind the spa
Arms fold flat against spa when not in use
Powder-coated aluminum tubing with easy-to-install, non-corrosive mounting brackets
Works well on most smaller spas regardless of shape
Foam-rubber pads provide soft, slip-free surface for the cover to rest on
Arms measure 7 1/2" deep
All about me
The CoverCatch is the perfect answer for keeping the cover close-by and off the ground. Install the arms low on the spa for an unobstructed view, or higher for added privacy. Ideal for the smaller sized spa and cover.
How to install
Position each CoverCatch bracket on back of spa. The location of each CoverCatch should be 12 inches from the ground and spaced 24 to 36 inches apart.
Using the #10 x 1" Mounting Screws attach the CoverCatch to the side of the spa. Place the small black dome caps over the screw heads after tightening the screws.