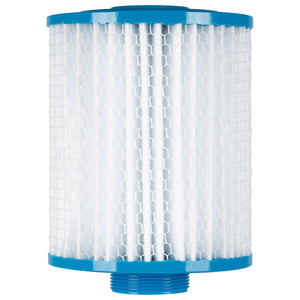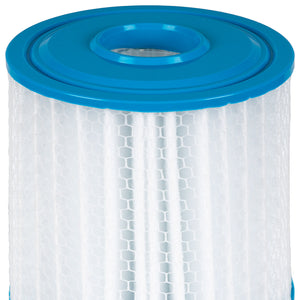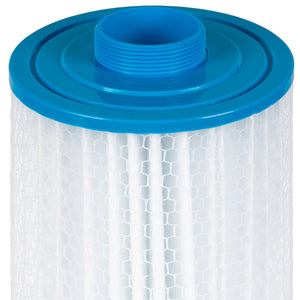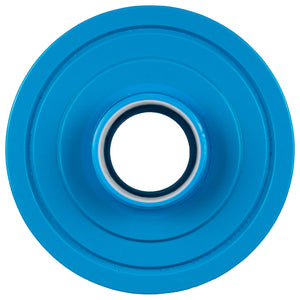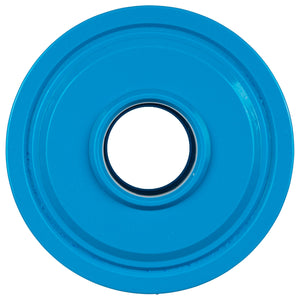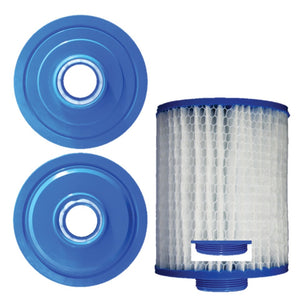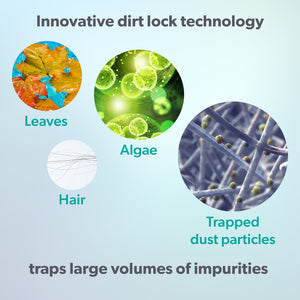 HTF0440 40sq ft Hot Tub Filter - Artesian
Features we love
Spa filter replacement for 40 sq. ft filtration space
Removes scum such as hair, dust, leaves and more
Delivers safe clean water and is resilient to chlorine
Need to know
Please note that the filter supplied will be as in image two (blue) which is a direct replacement for the purple filter which has now been discontinued.
Measures 15.3cm x 17.8cm.
Top Hole: Hole
Bottom Hole: Fine Thread
Compatibility
The HTF0440 Filter, also known as HTF0450P, is suitable for: Artesian Spas with the Quali-Flo Filter.
FAQs
How does a hot tub filter work?
Water is pumped through the filter, and any debris gets caught in the filter's pleats. Hot tub filters work alongside chemicals and sanitisers to keep the hot tub water clean and healthy.
How often should I clean my hot tub filters?
We recommend rinsing your hot tub filters once a week and giving them a full clean with cleaning tablets or powder every 4-6 weeks. This will ensure dirt, debris and pollutants are cleared quickly and effectively and will extend the life of your filter. A clean hot tub filter gives you more accurate results when testing the chemicals, meaning you could save money.
If you need more advice on keeping your filters clean, read our how to clean your hot tub filters guide.
How long should my hot tub filters last?
Having a spare filter to rotate when cleaning means that they can last up to 18 months. If you're not rotating with a spare, you should expect to replace them every 12 months. Purchasing genuine branded hot tub filters allows your system to run more efficiently, thus allowing a more reliable circulation of water and easier maintenance.