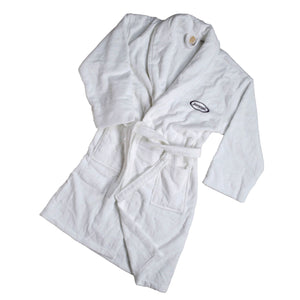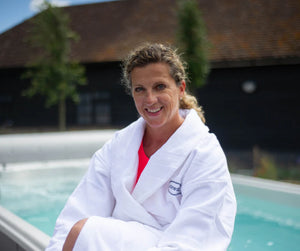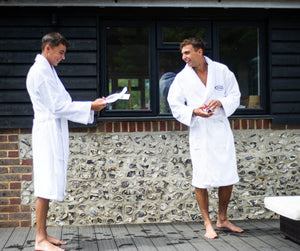 Jacuzzi® Egyptian Cotton Bathrobe
Features we love
Keeps you warm after a relaxing soak in your hot tub or pool
Protects your modesty while getting in and out of your tub
Soft Egyptian cotton velour 
Absorbable and durable 
Oversized so you can wrap up warm 
Jacuzzi® premium quality you can trust
All about me
Our Jacuzzi hot tub bathrobe is the perfect accessory for anyone who loves to relax in their hot tub. Made of the finest quality Egyptian cotton velour, this plush bathrobe is soft, absorbent, and durable. It's an essential item for anyone who wants to keep warm and comfortable after a soak in their hot tub.
The classic white colour and high-quality construction of our Jacuzzi bathrobe make it an ideal gift for any hot tub lover. Its oversized fit allows you to wrap up in comfort while protecting your modesty from neighbours! Not only, the cotton is extremely durable, so will withstand multiple bathing sessions.
Looking to create a luxurious hot tub experience? Find more tips in our accessory ideas for your spa set up blog post.
Need to know
One size in medium (oversized)