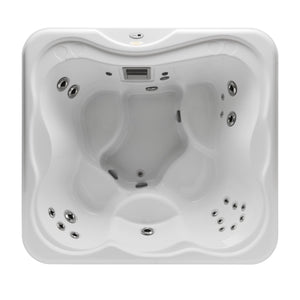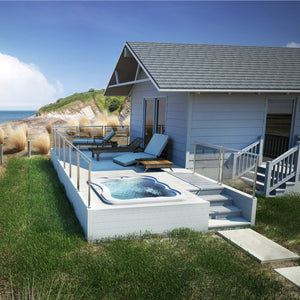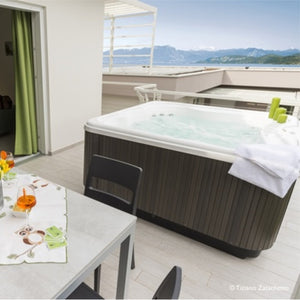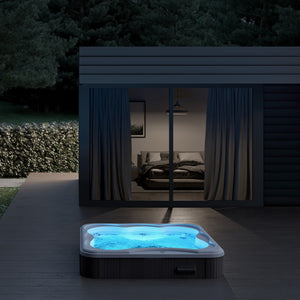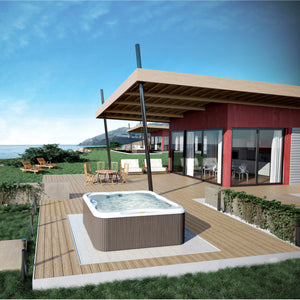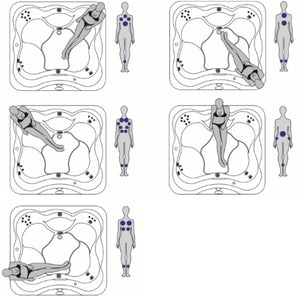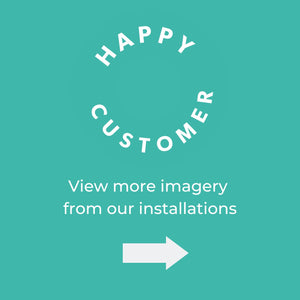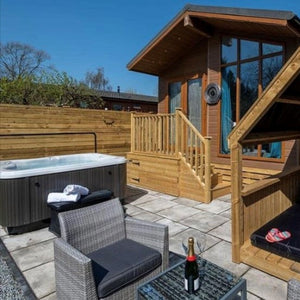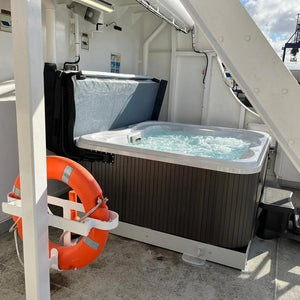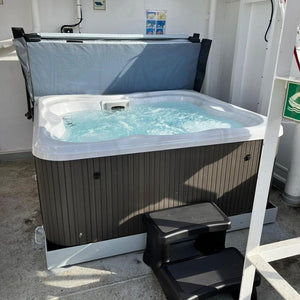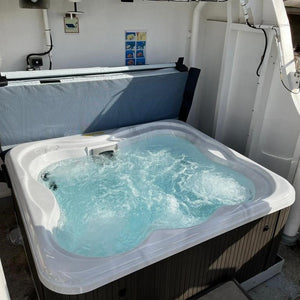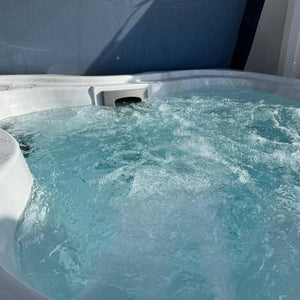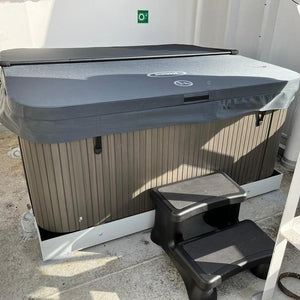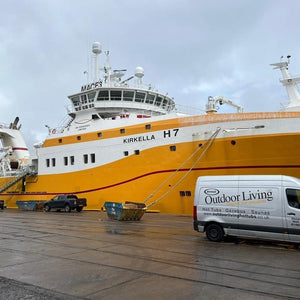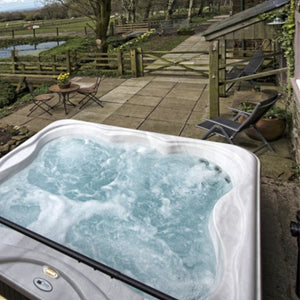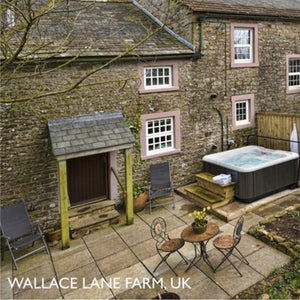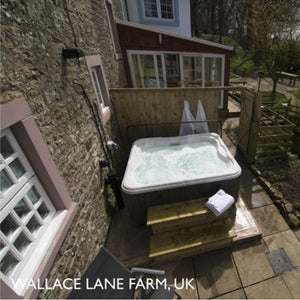 Jacuzzi® Lodge™ M - 4-5 Person Hot Tub
Features we love
4-5 person hot tub
20 jets and hydromassage
Multicoloured mood lighting
Wide deck ensures easy access and extra seating
Easy to use control panel
ClearRay® UV water purification and quick drain ensures hygenic water and easy cleaning between guests
Energy efficient heater ensures minimised running costs and year round use
Designed for medium sized commercial holiday lodges, hotels and campsites
Tech spec
Seats 4-5 people
200cm x 185cm x 90cm
20 Stainless Steel Jets
1 Pump System
23⁰C - 40⁰C
16 Amp Power Supply
Multi-coloured LED Mood Lighting
ClearRay UV Water Purification System
1 Years Manufacturers Full Parts and Labour Warranty
QuickDrain™
Complete Drain
TriFusion™ Shell
ProPolymer™ Foundation
Thermal Insulating Cover
Winter Pack
3+3 kW Heater £749.99
Performance Pack (sand filter & pump) £1499.99
All about me
The Lodge™ is a new design of Jacuzzi® hot tub which has been designed especially for holiday parks, glamping sites, campsites, B&B's, hotels and holiday villages. The Lodge™ is flexible and can be used as both a free-standing or built-in hot tub. The minimalist design is a perfect complement to any garden, terrace or relaxation area. The easy installation can be done within one day. The controls are simple and user-friendly whilst still providing advanced features to the user.
All the features of the Lodge™ have been designed for efficiency and immediate use while still ensuring the utmost hygiene and guaranteeing the easiest maintenance possible. The Lodge™ hot tub leaves you with an experience which becomes an asset to your business.
With seating for 4 to 5 people, Lodge M is an ideal addition to any medium sized holiday home and features ergonomic seating provides a comfortable place for your guests to sit, relax and enjoy their hot tub experience, whilst intuitive controls allows quick and easy operation.
Lodge M is available in three different versions: blower, hydro and hydro blower with each model offering a unique configurations of jets and blowers to deliver a unique hydromassage to each version.
Lodge M has been designed to require minimal maintenance, and with the optional heater upgrade and thanks to Quick Drain™ and Complete Drain features the Lodge can be drained, cleaned, refilled and heated ready to use in just 6 hours.
Lodge M is also suitable for both freestanding and built in installation and creates the perfect complement to any garden, terrace or relaxation area whilst delivering constant efficiency, utmost hygiene and minimal maintenance.
Ready To Go | With QuickDrain™ and Complete Drain™, Lodge drains in less than 20 minutes and is ready to be cleaned and prepared straight away, thus requiring less time and attention. A complete cleaning cycle can be completed and ready to use in less than 6 hours. Between departures and arrivals, Lodge has been designed to be ready to welcome your customers, without any worries about hygiene or comfort as the water temperature will be heated in time for the arrival of new guests.
A Spa For All Seasons | Thanks to the Lodge's heating system, it can be used outdoors all year round regardless of the weather. The spa is fitted with a 2kW electric heater.
Ease of Use & Access | The Lodge is provided with a wide deck that makes it easy to get in and out of and is wide enough to sit on.
Finish
Shell
Cabinet
Video
How do I order?
Click 'buy now' above or complete a

 

finance form if required 
We'll call you back to arrange a site survey, which are usually by phone or video call
We'll organise a delivery and installation date
On your delivery date, we'll install your spa and get it ready to use, which usually takes around two hours
Or, if you visit one of our showrooms, we'll organise everything there and then.