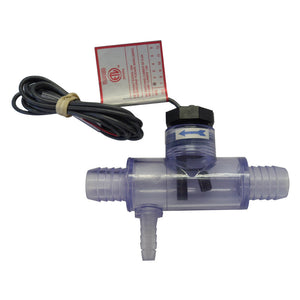 Jacuzzi® J300™ 2002+ Hot Tub LCD Flow Switch - 6560-860
The Jacuzzi® LCD Flow Switch fits the J300 Hot Tubs from 2002-2003. Please note that the LCD Flow Switch is for hot tubs with Black digits on the display panel.
Please Note: If your J300 Hot Tub has red digits on the display panel you will need the LED Flow Switch (Part No. 6560-040) which can be purchased separately.
The Flow Switch has box end connectors and can be used on the J350, J360, J370 and J380 models from 2002-2003 as well as the 2004 to 2006 J355, J365, J375 and J385 models.
Part No.6560-860