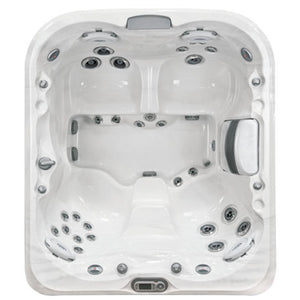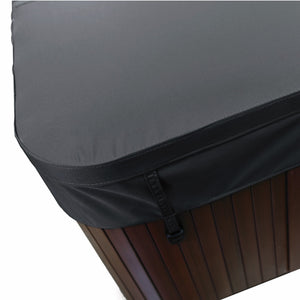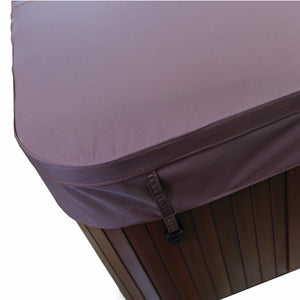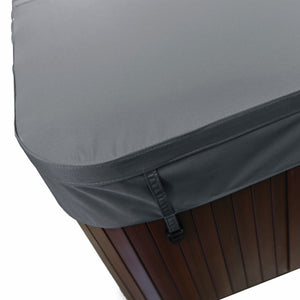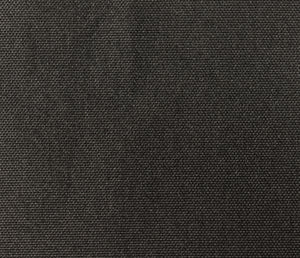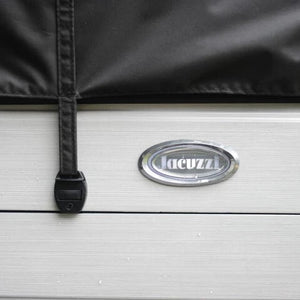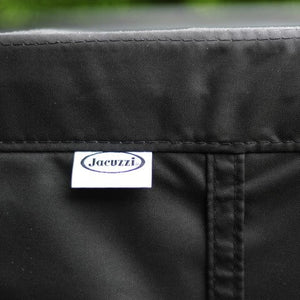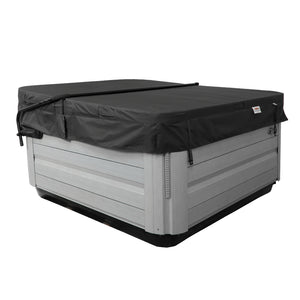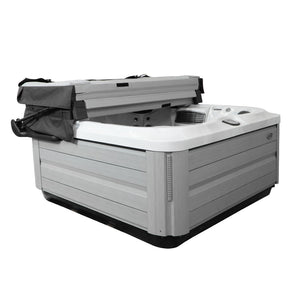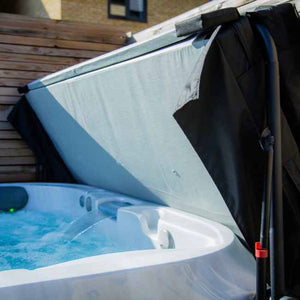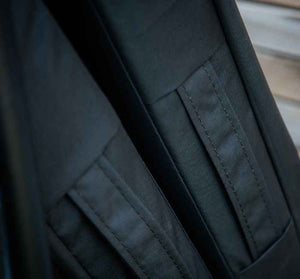 Jacuzzi® J425™ ProLast™ Hot Tub Cover
Features we love
25% lighter but 50% denser than standard vinyl covers with no compromise on durability 
Premium hot tub cover tested for reliability under extreme weather conditions
Marine-grade material that's UV resistant and water repellent come sun, snow or rain!
Reduces energy bills with insulating and sustainably made 100% recycled materials
The perfect fit for your Jacuzzi that keeps out dirt and keeps in heat
Your cover, hot tub and investment will ProLast™ for longer
Jacuzzi® premium quality you can trust
All about me
Replacement hot tub cover for the Jacuzzi® J425™ complete with a set of new cover clips. ProLast™ covers are designed to perfectly fit Jacuzzi® hot tub's unique raised and curved shell designs which creates a vacuum seal and extra safety.
Jacuzzi® ProLast™ covers make protecting your investment both stylish and simple. Engineered for durability from superior material, ProLast™ Covers are 25% lighter for easier handling and add a premium touch to your outdoor decor. These custom hot tub covers will properly fit your Jacuzzi® hot tub to increase energy efficiency and maintain cleaner water longer.
Tech spec
Bespoke cover designed to be a perfect seal on Jacuzzi J425 hot tubs
Measures 221 x 193cm
Durable all weather and marine-grade fabric
Water repellent and UV resistant to reduce stains, cracks and fading 
100% recycled materials 
Foam density of 1.5lbs that's 50% denser than standard vinyl 
Double-stitched seams with outdoor specific and UV-resistant threads
40 reinforcement points for minimal tears
Vapour locked seals resist moisture 4 x more efficiently than standard
Heat-sealed material on underside retains water temperature for longer
4-2.25in taper to reduce water pooling
25% lighter than standard vinyl for easier handling
6 exterior and 2 interior cover handles for ease of lifting 
Triple reinforced locking straps and buckles protect against winds
Compatible with Jacuzzi® ProLift™ Hot Tub Cover Lifts
ProLast™ black matches all Jacuzzi® ProEndure™ and ProFinish™ cabinetry
Long lasting for up to 5 years
FAQs
Should I cover my Jacuzzi® in winter?
A hot tub cover will keep your Jacuzzi® protected from winter weather, including fallen leaves, branches and insects! Hot tub lids also keep the water temperature up, saving you money in reheating. Make sure you keep snow and ice from collecting on the top of your Jacuzzi cover by gently removing it. Get more advice about getting your Jacuzzi ready for winter in our guide.
How long do Jacuzzi® covers last?
Jacuzzi ProLast covers can last up to 5 years if cared for properly. Ensure you clean and take care of it. A hot tub gazebo or garden parasol will not only protect your Jacuzzi, but your cover as well. Quality Jacuzzi covers won't need to be replaced as often as cheap ones, which can only last a few years. Premium ProLast covers are tested for reliability under extreme weather conditions, with marine-grade material that's UV resistant and water repellent come sun, snow or rain! Your cover, hot tub and investment will ProLast™ for longer. Get more advice about when to replace your Jacuzzi cover in our guide.
How do you clean Jacuzzi® hot tub covers?
Move over moss, mould and mildew, there is no room for that when enjoying your hot tub! Give your Jacuzzi® cover a thorough cleaning every three to four months to prevent it from going brittle.
Use cleaning sprays and a soft sponge to clear any dirt to prevent any muck from sticking to the residue. Rinse with water to ensure the cover is free from products and try to dry it thoroughly.