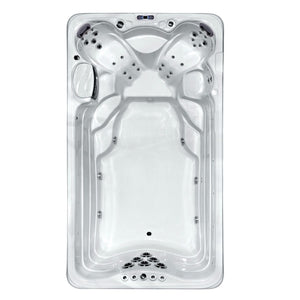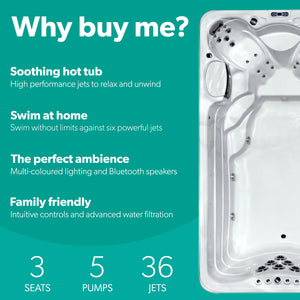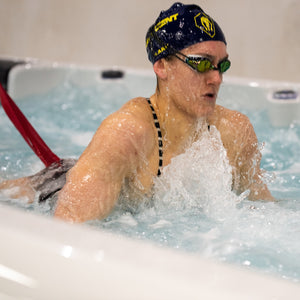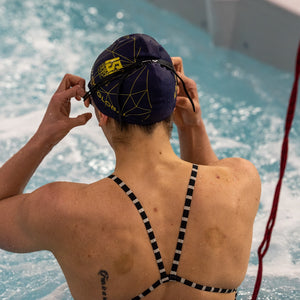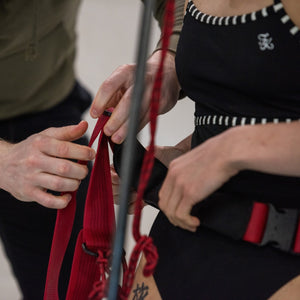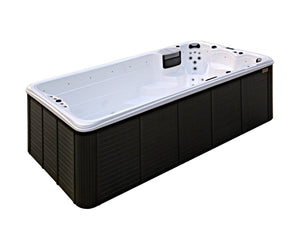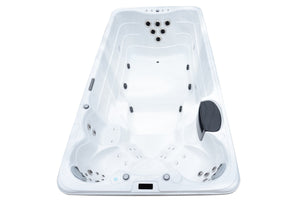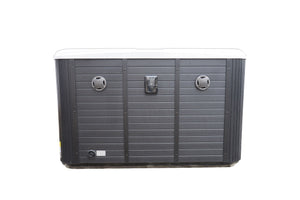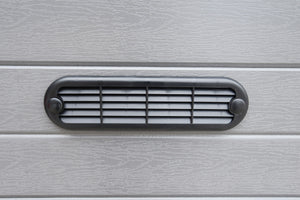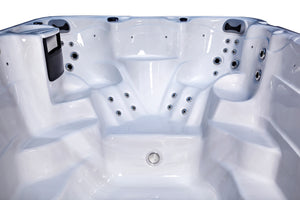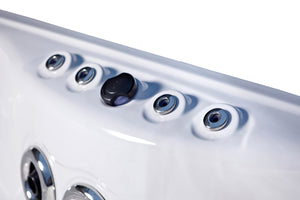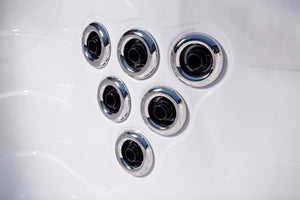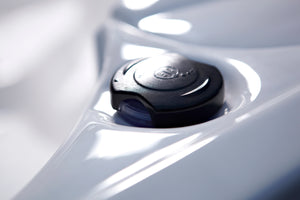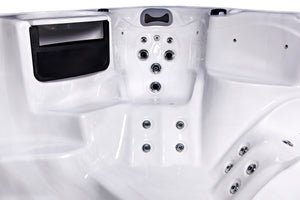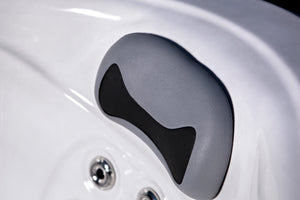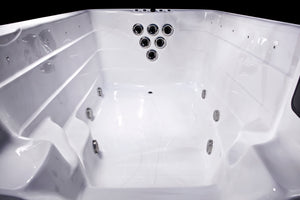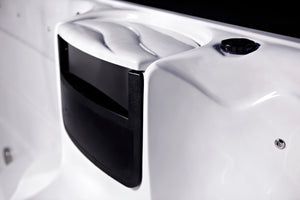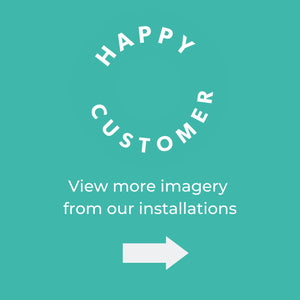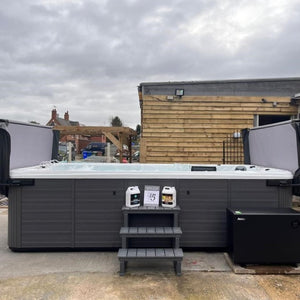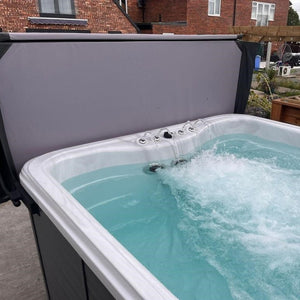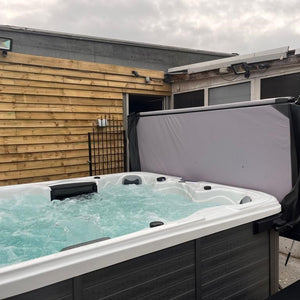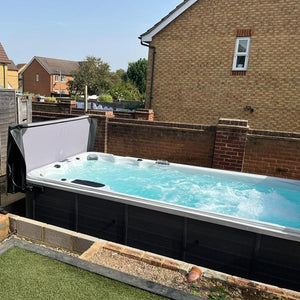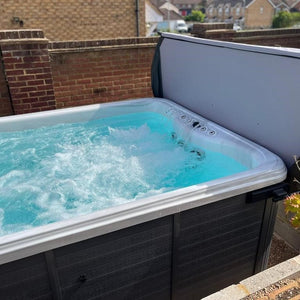 Platinum Spas Ares 1200 - 14ft Swim Spa
Regular price
£11,999.00
Sale price
£14,999.00
Features we love
Spacious 3-seater swim spa including 2 loungers
Use as an exercise pool and relaxing hot tub
With a user-friendly Balboa control panel
Bluetooth music system & multi-coloured LED lighting
Family friendly – teach your kids to swim safely
Tech spec
Seats 3 people including 2 loungers
14ft swim spa
430cm x 220cm x 120cm
36 stainless steel jets
10⁰C - 40⁰C
1 x 2 HP (horsepower) jet pump
3 x 3 HP (horsepower) swim pumps
1 x 0.53 HP (horsepower) circulation pump
32 Amp power supply
3KW Heater
Multi-coloured lighting
Bluetooth sound system
Ozone water purification system
SmartTub™ system compatible
Balboa control panel 
Water capacity 5500L 
Weight (full and empty) 6190kg/690kg
All about me
Enjoy the benefits of a swimming pool and hot tub in one with this stunning yet compact 14ft swim spa with 36 individual jets, a 2-horsepower jet pump and three 3-horsepower swim pumps. There are three seating positions, including two loungers, and plenty of room to enjoy a soak. It'll look good in your garden or home all year round.
Fitness at home 
From water-walking, aqua aerobics, strength, and resistance training to swimming laps without having to turn around or push off the ends, this swim spa is perfect for any form of exercise, with or without music, thanks to the Bluetooth system. From beginners to pros, it's easy to adjust. It's good for rehabilitation, too, as the buoyancy of the water eases pressure on your joints. You can even connect resistant bands or reins to take your training session to the next level.
Wellness and hydrotherapy
Like a hot tub, each contoured seat offers a therapeutic massage experience. Rotating and directional jets have been placed in a specific formation for various muscle groups so you can focus on key areas. There's even a selection of diverters, so you can control your massaging pressure using the control panel. Your body is left feeling revitalised and relaxed after your workout.
Family friendly design
The Ares swim spa is ideal for all the family. At 4.3 meters in length and with a capacity for four people at once, it's easy to alternate between relaxing and exercising. Teach your children to swim in a one-to-one environment in the comfort and privacy of their own home. Party, no problem; uplift the atmosphere with customised lighting and choose your own tracks to play via Bluetooth. Why not add some buoyancy aids and recreate a lazy river. With an ozone purification system to keep your water cleaner, you can enjoy it for longer. What's more, it can be relocated if you ever need to move.
Balboa control panel
Dependable and easy to use, this control panel allows you to adjust your swim spa features with no issues. From jet operation, filtration requirements and heat settings to stand-out features like the multi-coloured LED lighting effects and the built-in Bluetooth sound system. There's an economy and sleep mode, so you needn't worry about wasting energy.
FAQs
Can you swim properly in a swim spa?
Yes! The powerful jets in a swim spa create a constant current so you can swim on the spot, all in the comfort of your very own resistance pool! Swim spas are also perfect for teaching your kids how to swim in a safe and secure environment, as well as for maintaining stamina if you're an advanced swimmer. 

Is a swim spa as good as a hot tub?
A swim spa combines all the hydrotherapy, wellness and relaxation benefits of a hot tub, with the added luxury of a swimming pool - all at a fraction of the cost of a pool. 
How long do swim spas last?
Swim spas generally last up to 20 years with proper care and maintenance. They also have the added benefit of being portable, so you can take your pool with you if you move house! We only sell high quality swim spas, so you can rest assured you can enjoy hundreds of swims for years to come. 
Finish
Shell
Sterling Silver
Cabinet
Grey
Video
How do I order?
Click 'buy now' above or complete a finance form if required 
We'll call you back to arrange a site survey, which are usually by phone or video call
We'll organise a delivery and installation date
On your delivery date, we'll install your swim spa and get it ready to use
Or, if you visit one of our showrooms, we'll organise everything there and then.