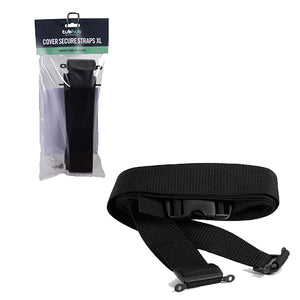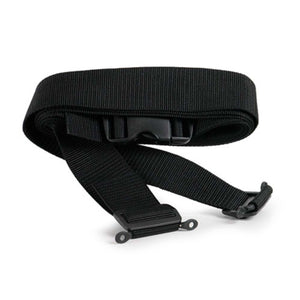 tubhub XL Secure Hot Tub Cover Strap
All about me
Introducing the TubHub XL Secure Hot Tub Cover Strap – your ultimate solution for conquering the elements!
XL and Extra Adjustable: This is no ordinary strap. Our XL cover strap is constructed with robust 2" polypropylene webbing and stretches an impressive 12 feet in length. It's also adjustable to meet your specific needs and size of your hot tub cover.
Sturdy Construction: The strap boasts one substantial connecting buckle and two powder-coated metal brackets, ensuring a secure and robust connection to your tub. 
Unmatched Wind Protection: It's not just a strap... it's the ultimate wind strap! Keep your hot tub cover in place, even during the most challenging weather conditions.
When it comes to securing your hot tub cover, accept nothing less for the ultimate wind protection and peace of mind.