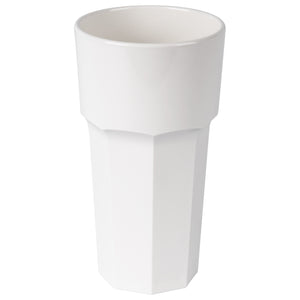 Hot Tub Safe Large White Tumbler Glass
All about me
Whether you're hosting a party or just looking for a relaxing evening in the tub, our specially designed tumblers are the perfect choice.
Made from durable materials that are dishwasher proof, these white tumbler glasses are not only functional but also stylish. And with a hot tub safe design, you don't have to worry about broken glass or accidents while enjoying your favourite beverages.
Having glass outside is not always a good idea, particularly with children about. That's why our classic range of safe drinksware is perfect for every occasion. Reuse time and time again! Elevate your hot tub party with our tumblers. Cheers!
All our hot tub glasses are dishwasher proof and made from strong polycarbonate material.
Planning a hot tub party? Read our guide on how to be the hot tub host with the most!