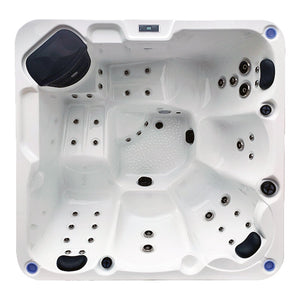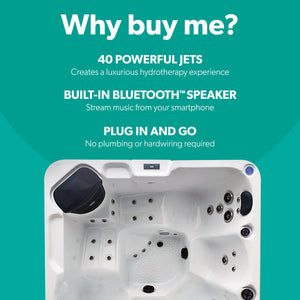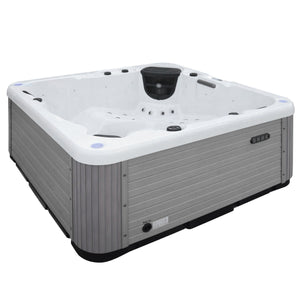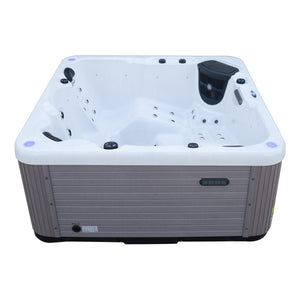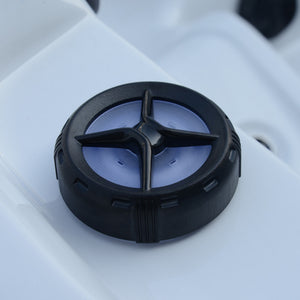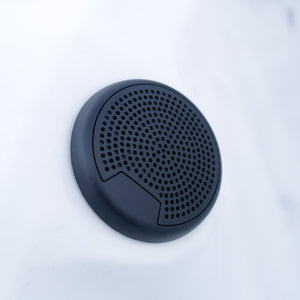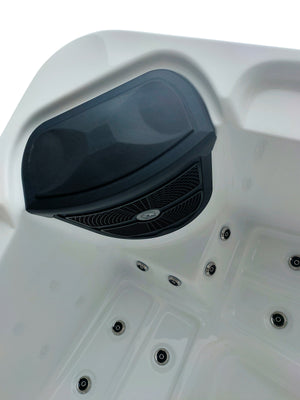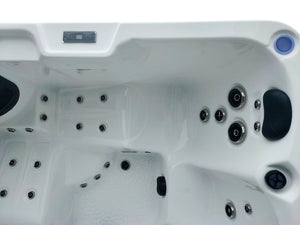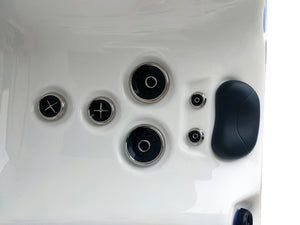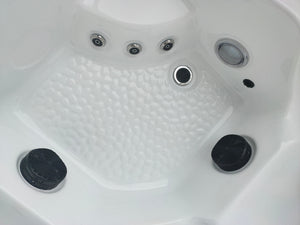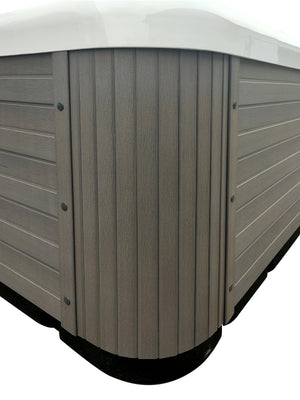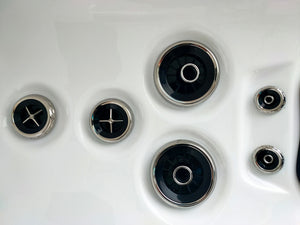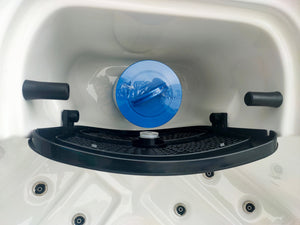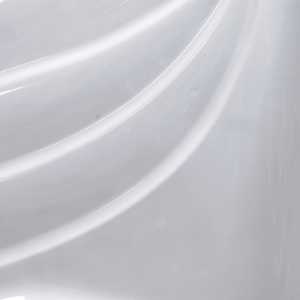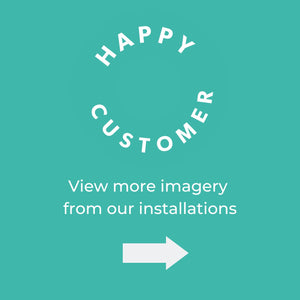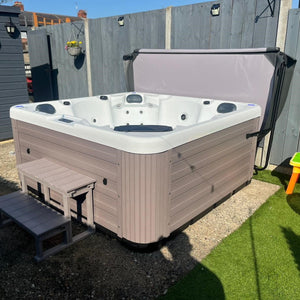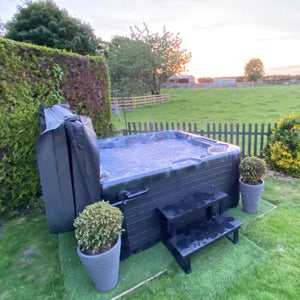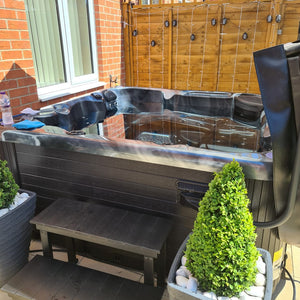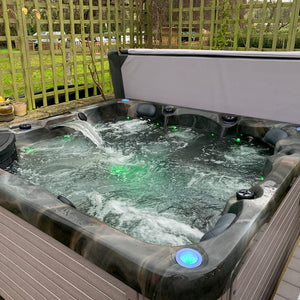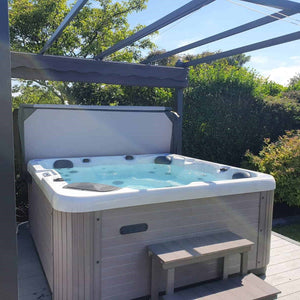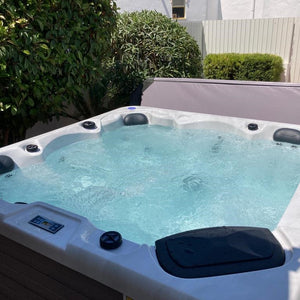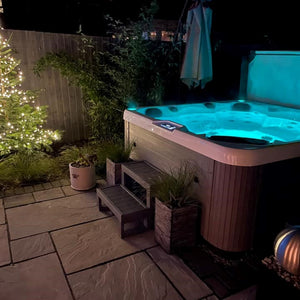 Outdoor Trident Lite - 5 Person Hot Tub with 2 Loungers
Regular price
£4,249.00
Sale price
£4,499.00
Features we love
5-seater hot tub including 2 relaxing loungers
No need for plumbing as it just plugs in
40 stainless-steel jets plus soothing neck massages
Multiple LED lighting options
Includes a built-in Bluetooth music system
With a user-friendly Gecko control panel
Tech spec
Seats 5 people including 2 loungers
200cm x 200cm x 90cm
40 Stainless Steel Jets
15⁰C - 40⁰C
Plug and Play with no plumbing required
1 Pump System (2-Speeds)
13 Amp Power Supply
Multi-coloured Internal Lighting - 10 colour and random
Bluetooth Music system
Water Capacity 874L 
Weight 475KG 
Ozone Water Purification System
Gecko control panel
Economy and Sleep Modes to save energy
Thermal Insulation
All about me
The Outdoor Trident Lite hot tub is as impressive as it looks, with five seating positions, which include two integrated lay-down loungers; family or friends are in for a relaxing treat. It's so inviting, and it'll look good taking a prime spot in your garden or home setting. It's the perfect family hot tub.
Classic jet experience
Receive a full body massage wherever you sit. The classic jet system with 40 powerful jets that have been positioned in a particular formation for various muscle groups. You can focus on specific areas to suit your needs, making you feel good long after you leave the water.
Family friendly design
Not only is this tub beautifully designed, its features and technology mean there's something for everybody. There are multi-coloured lighting effects, a built-in Bluetooth music system to listen to your favourite tunes, low profile easy entry and a choice of seating. Plus, the ozone purification system keeps your water cleaner for longer, so you can enjoy it for longer.
Gecko control panel
Known for their reliability, convenience and technology, these modern controls allow you to adjust the features of your hot tub effortlessly. From jet, pumps, and filtration to temperature and lighting. There are even economy and sleep settings, so you'll save on energy.
Finish
Shell
Sterling Silver - White marble effect (Platinum)
Cabinet
Grey - panelled wood effect
Material
Durable composites and hi-grade acrylic
How do I order?
Click 'buy now' above or complete a finance form if required 
We'll call you back to arrange a site survey, which are usually by phone or video call
We'll organise a delivery and installation date
On your delivery date, we'll install your spa and get it ready to use, which usually takes around two hours
Or, if you visit one of our showrooms, we'll organise everything there and then.