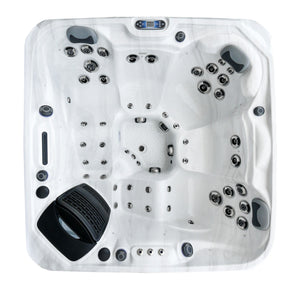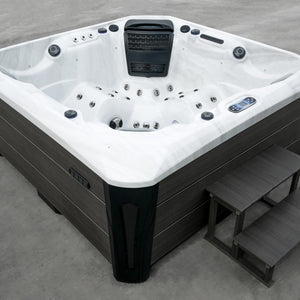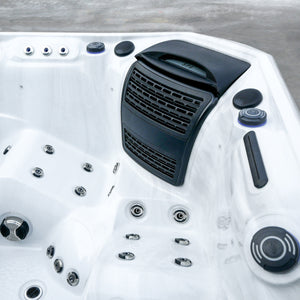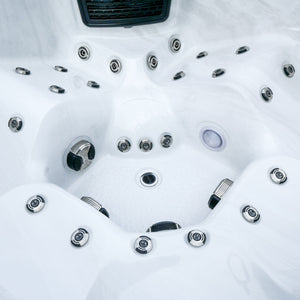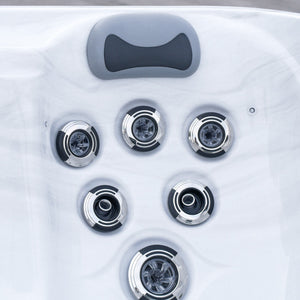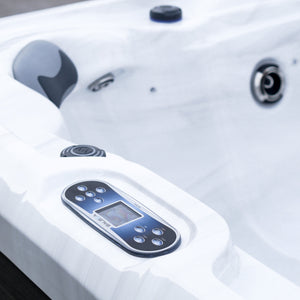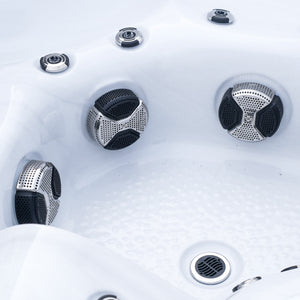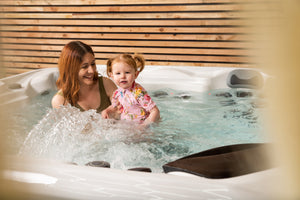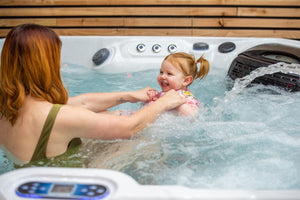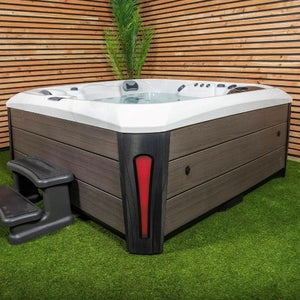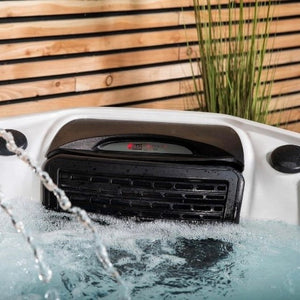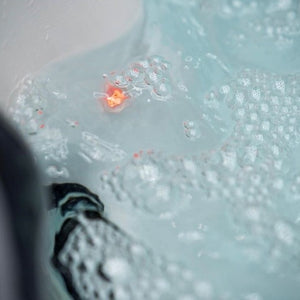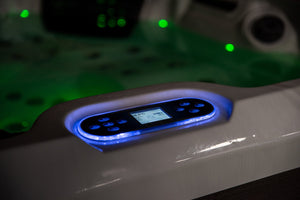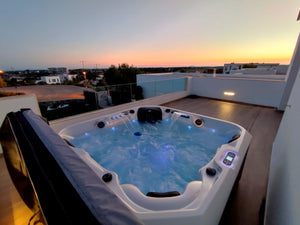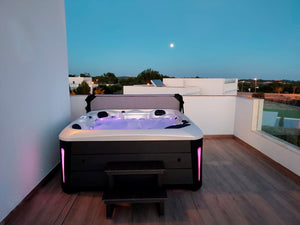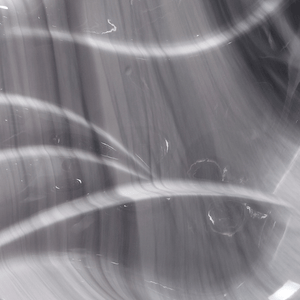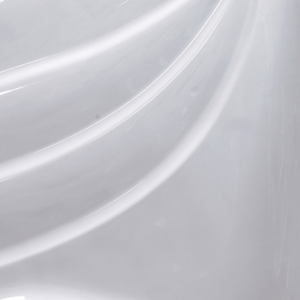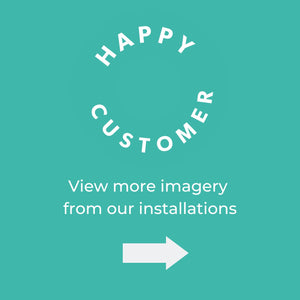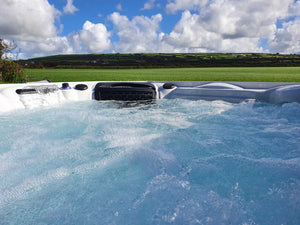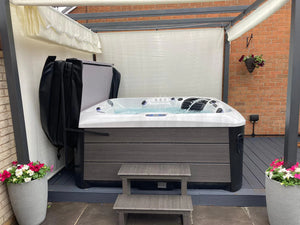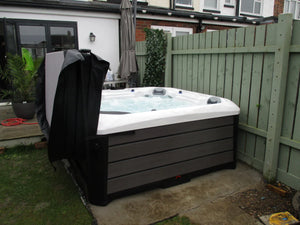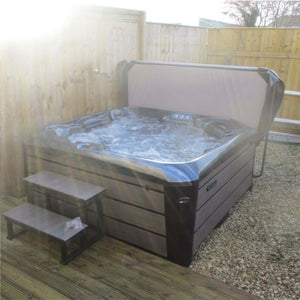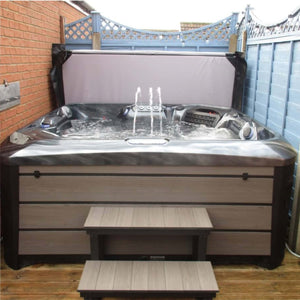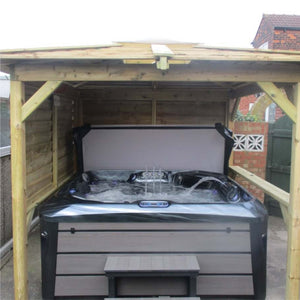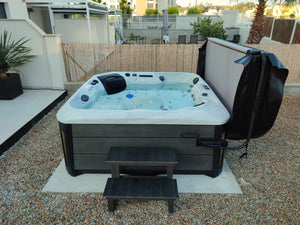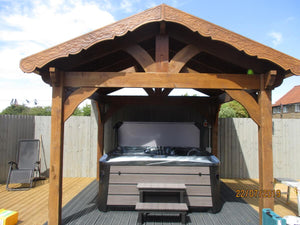 Outdoor Companion - 5 Person Hot Tub with 2 Loungers
Features we love
5-seater hot tub including 2 relaxing loungers
52 stainless-steel jets plus soothing neck massages
Multiple LED lighting options & a waterfall feature
Includes a built-in Bluetooth music system
With a user-friendly Balboa control panel
Tech spec
Seats 5 people including 2 loungers
210cm x 210cm x 95cm
52 Stainless Steel Jets
15⁰C - 40⁰C
Waterfall
3 Pump System (1 speed, 2 speed and 24-hour circulation)
32 Amp Power Supply
Multi-coloured LED Lighting - 10 colour and random
Bluetooth Music system
Ozone Water Purification System
Balboa control panel
Economy and sleep modes
All about me 
Enjoy this Outdoor Companion hot tub with five seating positions, two integrated lay-down loungers, and a range of lighting effects to be mesmerised by. It's perfect for family and friends or to enjoy a solo soak after a hard day's graft. Be the envy of your neighbours; this inviting spa looks good all year round.
Unique massaging experience
The 52 powerful jets have been distributed to offer a unique massage experience wherever you sit. Your body is left feeling revitalised and de-stressed. There's even a selection of diverters placed around your hot tub to give you complete control of which jets the water comes out and your massaging pressure using the control panel.
Modern design
Every bit of this hot tub is luxurious, from its low-maintenance wood effect cabinet to its glossy faux marble shell. It's eye-catching, too, thanks to the multi-coloured LED lighting positions designed to uplift your mood; they're placed at water level, in the footwell, and the outer corner skirting, and there are diverter lights too. The ozone water filter system, which removes minor impurities, gives you extra clean and clear water, keeping it looking good.
Innovative technology
Known for its reliability, the Balboa control panel allows you to easily adjust the features of your hot tub, from the jet operation and filtration requirements to heat settings and lighting ambience. There's an economy and sleep mode, so you can save electricity. And paired with a built-in Bluetooth music system, you can sit back and relax whilst listening to your favourite songs through the two mounted speakers.
Finish
Shell
Sterling Silver - white marble effect (Platinum)
Midnight Opal - black and silver
Cabinet
Warm Grey - panelled wood effect
Material
Durable composites and hi-grade acrylic
How do I order?
Click 'buy now' above or complete a finance form if required 
We'll call you back to arrange a site survey, which are usually by phone or video call
We'll organise a delivery and installation date
On your delivery date, we'll install your spa and get it ready to use, which usually takes around two hours
Or, if you visit on of our showrooms, we'll organise everything there and then.