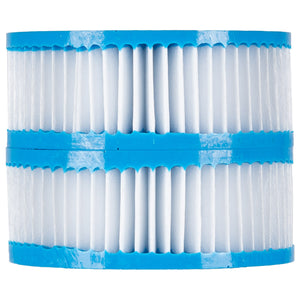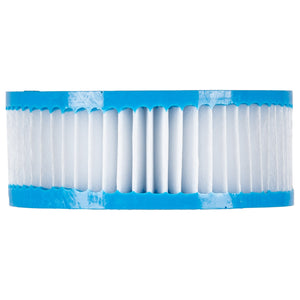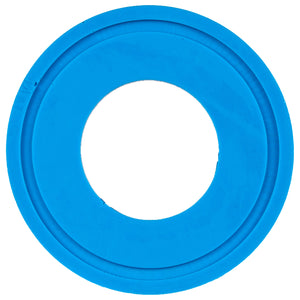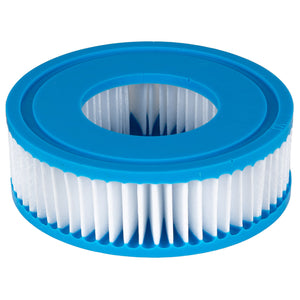 HTFBWV1 3sq ft Inflatable Hot Tub Filter - Lay-Z-Spa Type 2
Features we love
Inflatable spa filter replacement for 3 sq. ft filtration space
Removes scum such as hair, dust, leaves and more
Keeps your Lay-Z-Spa's water safe and clean
Resilient to chlorine
Easy to clean and install
Need to know
Measure: 10.5cm x 14.9cm.
Top Hole: 5.2cm.
Bottom Hole: 5.2cm.
Compatibility
The HTBW-V1 Filter is suitable for: Bestways Lay-Z-Spa Type 2. Including the Miami, Vegas, Paris and Hawaii.
Our Ref: HTFBWV1 | Bestways 2012 Models: 54112 / 54113
Need to know
Replace this filter at least every 4 weeks, and every 2 weeks if used regularly.
FAQs
How does a Lay-Z-Spa hot tub filter work?
Water is pumped through the filter, and any debris gets caught in the filter's pleats. Lazy spa filters work alongside chemicals and sanitisers to keep the hot tub water clean and healthy.
How often should I replace the filters in my Lay-Z-Spa?
We recommend replacing your Lay-Z-Spa's filter every few weeks, depending on how often you use your tub. You should replace old filters with new ones especially when they become harder and discoloured. Showering before using your hot tub can significantly help increase the lifespan of your filter. Poor filter care is the number one cause of pump and heater failure, so having spare filters to hand will keep your Lay-Z-Spa parts working for longer!
How often should I clean the filters in my Lay-Z-Spa?
You should clean your Lay-Z-Spas filters at least every 3 days, and ideally between each use. The more often you use your Lay-Z-Spa, the more often you should clean your filters. Washing out your filters prevents them from becoming soiled and clogged which constricts water flow, putting extra strain on the pump motor and risking mechanical issues.
If you need more advice on keeping your filters clean, read our how to clean your hot tub filters guide.